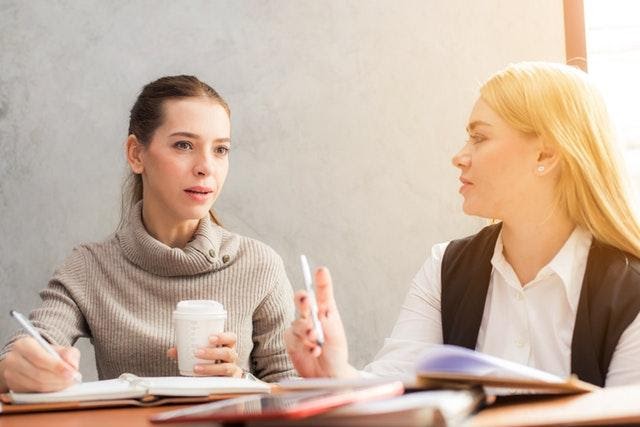 When we interact with our surroundings, we communicate with everything in it. Unintentionally and subconsciously, we communicate via several methods that expose the nature of our intent and action. From inanimate objects to the people we know, we send messages via verbal and non-verbal ways.
Sometimes, the message is delivered to the receiver in a different context, hence distorting the word and giving rise to multiple barriers. For that reason, communication becomes a prominent yet influential process of interaction that must be mastered to build a better relationship, improve career prospects, and instill genuine self-confidence.
Learning to communicate effectively helps one build a robust and resilient life. It hands you the lead to control any situation going out of control and enables you to exercise your power of communication to a greater extent.
Whether you want to improve your relationships or want to become one of the best female motivational speakers in your locality, this article will guide you through the basic yet essential communication principles so that you can unleash your power to the max.  

Focus On The Problem-Solving Instead Of Being Right
When two people are interacting and a misunderstanding starts bleeding in, relationships become arguments and later turn into debates. These clashes grow to pick on the personal boundaries where proving oneself right and defending their ideas, thoughts, and actions becomes a priority – only that it's all done as a part of the evolutionary in-built defense mechanism.
However, winning the argument isn't the way to solve it correctly. If you know that you both have a different point of view, it doesn't make any of you right or wrong. Instead of finding who's right, see where the conflict arises instead of hurting the relationship. Add in a little bit of tact to resolve the situation than stretching it forward.

Rise Above The Problem
In connection to the point above, communication between two parties should focus on problem-solving. For instance, if you've had a verbal tiff with someone, pause for a moment and think how it all started. Identify the point of difference. Step yourself aside from the situation and look at the issue from a different angle.
As you so do, you will continuously be able to strengthen yourself and will be able to develop a solution for the problem without triggering the situation and the other person. You will also move past the negativity, noise, and heat of confusion that could make the communication even worse.
Listen To Understand
When you're talking to someone, you have your thoughts aligned when you speak, but the same thing cannot be supposed when it comes to listening. When we're quiet, our thoughts might step in as a distraction that hinders our ability to understand what the other individual is trying to convey.
For that reason, it's better to quiet the thoughts, feelings, and emotions. You have to listen to what the other person says and see what you understand from it. It will let the sender feel valuable that the receiver, aka you, is listening to them. 

Follow The 5% Rule Of Communication
The 5% communication rule revolves around reducing the argumentative energy and narrowing it towards a positive channel. Most of the arguments that arise from miscommunication become refuting in nature, where both parties feel the need to say more and listen less.
In the midst of it, the 5% rule means that whatever the other person has said, take 5% of the part you agree with and then validate it. Try to find some piece where you can concur with the party on the other side. When they see that you've heard them and agree to what they say, they will be able to listen to what you have to say. As you shift the energy and slow things down, the argument probably starts to subside.

Concentrate On The Clarity Of The Message
Confusion in communication is a commonplace notion, and the reason is the ambiguousness and vagueness in the expression of the message. It could occur on both the sender and receiver's end. One can only dissipate confusion by using clear, concise language with unsubtle expressions. 
If you're in a situation where you feel that communication is taking an indecisive turn, keep the delivery of message clear for the receiver to understand. Draw more power to your words by limiting the essence of the message to brief sentences.

Keep Your Calm At All Times
While we communicate verbally to express ourselves, our face and body language give non-verbal cues to whether our words align with our thoughts and feelings. To make the communication a smooth sail, you should better keep yourself calm and composed and communicate in the friendliest manner. Give respect through your words and actions to build your charm.
Even if you sense the heat rising, make sure you don't react and allow yourself to observe the situation. A little mental, emotional, and psychological distance from a dwindling position will enable you to remain collected and composed.

Develop A Practical Method To Deliver Your Response
Besides communicating your ideas with clarity, delivering feedback is another strategic part of effective communication. Feedback could be positive, critical, constructive, and negative, depending on what you understand and how you choose to respond.
For better communication, listen carefully. Pay attention to what the sender is trying to communicate. Work on your listening skills by including eye contact, alert body language, and attentiveness. Moreover, it's essential to deliver feedback that is free of biases and judgment of all kinds.

Be Persuasive
The reason we interact with others revolves mostly around persuasion. However, persuasion doesn't mean people-pleasing. As a crucial part of communication, persuasion is connected with credibility, trust, and facts.
Depending on the situation, you can either create a rational or emotional appeal relevant to the argument. To make your communication more persuasive, it's better to remain in line with your communication goals.