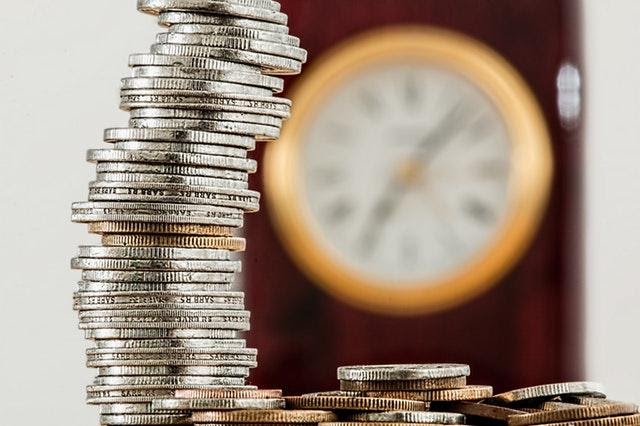 His apartment was cluttered with paintings and antiques. The attic is full of clutter. The room was in a clutter of smelly untidiness.
Clutter indicates an imbalance in life. From a child's birth to the death of a family member, it strikes as an inherent fear intruding the physical, emotional, mental, spiritual, and financial boundaries of an individual.
Consider a person procrastinating, hoarding, overspending, and obsessing. The reason for all these imbalances stems from an unfinished task or an unmade decision, resulting in wanting them to collect more and more. Most of us living and breathing under the same sky have a different idea of clutter. Some are bothered by its physical manifestation, while others feel overwhelmed by the financial side of it.
One in four Americans has a clutter issue, which means that not everyone has their finances figured out. Period.
And the ones claiming to get hold of them are overwhelmed. Money clutter is something you can relate to physical clutter. You start cleaning up, organizing, and removing all the unnecessary stuff you don't need. Finances demand to be handled the same way.
You can either stress over how cluttered your finances have become or start clearing the clutter with these effortless practices.

Revisit Your Financial Plans
Whether it's a new month or a new year, both allow you to implement a financial plan with constant reflection and contemplation. Your financial plans don't just revolve around your budget. Maybe you want to buy a car at the end of the year or want to own a house in the next five years; your financial situation will be constructed around that plan.
Any financial advisor will ask you to reflect on your plan to see how it has influenced your current needs and how it has contributed to your future goals. Take a clear view of all the fluid areas, such as education funding, retirement plan, emergency funds, and risk management. And take a snapshot to monitor and update these as per your current circumstances. It might seem overwhelming, but the tidying process is worth the relief you'll get.

Know What Documents To Keep And What To Shred
Money demands you to be fully aware of what you're dealing with and how. Getting a grip on what you need to keep vs. what you need to remove from the financial clutter is the primary step. We all have those times where we want to keep saving those decades-old tax files, but you can't keep your house filled with all the paperwork.
Instead of keeping the record in paper form, try keeping it in a digital database. However, several documents need to be kept in their original form for a required period, ranging from two, three days to almost a decade and even forever.
Once you clean that physical space and free yourself from all the old cash receipts and ATM slips, you will probably notice mindful relief and the emptied space in your house is going to thank you for it.

Review Your Old Investments
When we plan, most of us make investments in the hope of retrieving the money when we're about to retire or when our short-term plans are about to come to an end. This is the part where we need to see for the cash in savings accounts, some bond funds, and even certificates of deposits.
Speaking of savings and accounts, a recent survey involving over 800 participants inquired about their savings and account balances and how often they check them. 14% said they never checked their retirement account balance, while 37% of the participants over 65 years and older didn't know much about their savings.
In that case, if you've had 401k plans from your previous jobs, now's never too late to review them.

Use A Financial Planner App
Even though you use a financial planner journal to keep the trail of all your budget, spending, and saving plans. But journals are made of papers, and keeping records can be a real hassle. If we keep creating journals, the chances are that we'll have these stacked in the attic, causing the clutter.
The best way is to go paperless by bringing in a formidable substitute. Whether you want to remove the financial clutter from your house or your life, an all-rounder financial app like My EasyFi expense tracker helps you align your income with your budget, saving goals, and debt payoff with a keen spending tracking. 
Several people use financial apps to remove all the unnecessary mental and physical burden. The best thing about these budget apps is that you can access them anywhere without fear or risk of losing your money. Let your intuition guide you to choosing the best one for you.

Create Long-Term Financial Plans
The idea surrounding long-term plans is that they are meant to last for long. While you need to support your short-term goals to getting through the month safely or purchasing new furniture for your house. But the game of survival runs better when you're considering your long-term goals.
You have control over your goals and how you process them, hence controlling the goal outcome. For long-term purposes, constant motivation and commitment are necessary. Know that your mortgage, college fund, retirement savings, house purchase and other goals extending over the years should be arranged in a financial order to clean the mess in your financial situation.

Meditate
Money influences the way we organize our lives. Its importance is undeniable, but there's something called balance we need to keep this power in its place. While you can get stressed both physically and mentally, you have to step out of your shell and meditate.
The first and foremost effect of meditation is to reduce stress. If you're able to achieve mental clarity, you will probably be able to tame the vicious beast named finances.