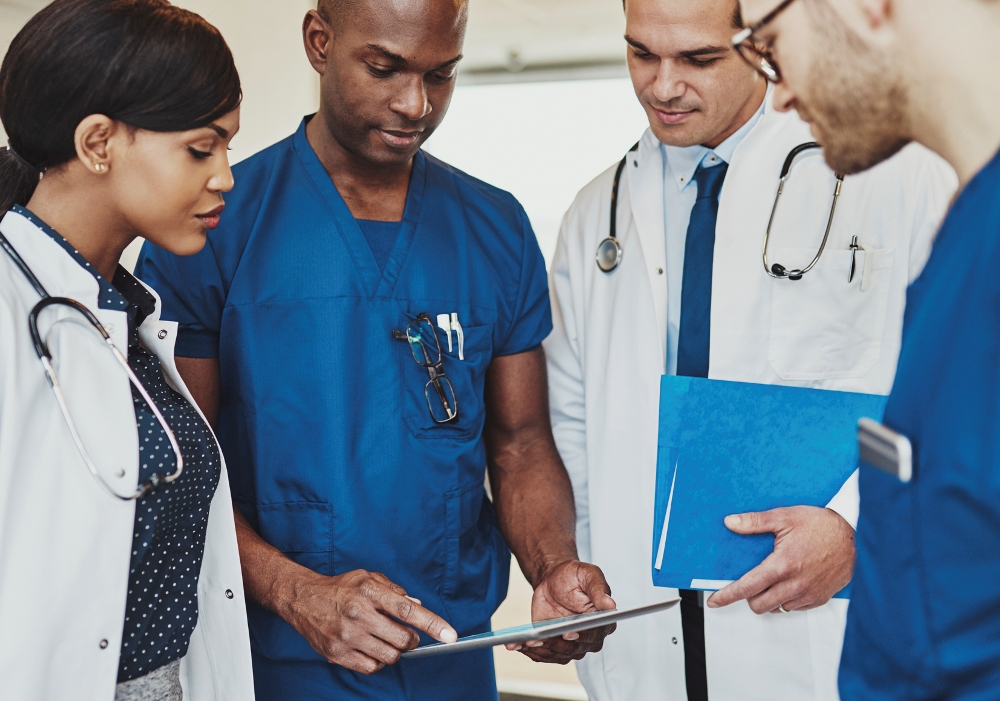 The Health Department has recruited thousands of interns which they say is part of the biggest medical intern allocation programme in history. These interns will help in the frontline battle against Covid-19. South Africa is said to now be getting over it's Covid peak.
The Health Department has hired over 2000 interns to fight in the battle against Covid-19. This is said to be part of the biggest medical intern allocation programme in history.
This comes after many South Africans questioned the Department's decision to recruit 200 Cuban doctors, costing the country millions. This then lead South Africans to ask why the country doesn't give jobs to those in the medical sector who are sitting with nothing. Now, the Department has recruited 2369 medical interns.
"In addition, a further 41 medical interns that studied abroad have passed their exams and are now being allocated in various provinces across the country," stated the Department.
Over 650 graduates from the Nelson Mandela Fidel Castro Cuba medical programme will also start their reintegration programmes to prepare to start practicing medicine in the country.
There have also been calls for hospitals to have their resources and equipment improved as this could lead to those seeking help worsening due to not being able to be treated properly. Ngwenya explained, "If we are going to meet the sustainable development goals, we need institutions that can take care of patients efficiently".
Minister Zweli Mkhize said on this intern recruitment, "Having met some of these bright young colleagues, I am always left inspired by their passion, enthusiasm and willingness to contribute not only to the fight against COVID-19 but also the attainment of Universal Health Coverage".
These interns being added to those in the frontline is a really good move for South Africa to make as it was said that after a five month fight, healthcare workers are burning out.
SAMA national chairperson Angelique Coetzee said, "The emotional burnout on these doctors and nursing staff is enormous and if we do not address that, we are going to lose young doctors to emigration. They just get so disillusioned, they leave the medical work that they are doing".
Previously, there was also concerns that many South African medical graduates were finding work outside of South Africa. Dr Rhulani Edward Ngwenya from the SA Medical Association (Sama) said, "We have an overwhelming shortage of qualified doctors and nurses, yet we are losing them to foreign countries because they can't get jobs in public hospitals".
All hands on deck as the Department of Health Recruits nearly 2400 interns in 2020. @HealthZA pic.twitter.com/ugC9hFhhlI

— Dr Zweli Mkhize (@DrZweliMkhize) August 21, 2020