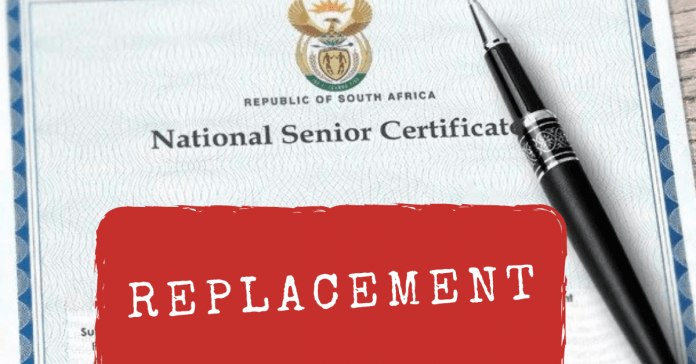 If you applied for a replacement matric certificate before the Covid-19 lockdown or by using the online application process, you can now collect it during the weekdays.
The certificates will be available for collection at the Department of Basic Education, 222 Struben Street, Pretoria from 08:30 until 12:00.
The department advises that you check before going to collect the certificate.
You can do this by contacting the national office or the provincial offices:
National office: 012 357 4511/13 (link sends e-mail)
Eastern Cape: 043 604 7709/73
Free State: 051 404 8000
Gauteng: 011 355 0588
KwaZulu-Natal: 031 327 0538/0331
Limpopo: 015 290 7747/7830
Mpumalanga: 013 766 0033
Northern Cape: 053 839 6585
North West: 018 384 3100/51
Western Cape: 021 467 2483
Lost or damaged certificate
The process of applying for the certificate may be different depending on the province.
You can apply for a replacement of your matric certificate (National Senior Certificate) at the Department of Basic Education or provincial department of education if you have lost or damaged your original certificate. The application and payment can be done online.
You can ask the department to send you a statement of results while waiting for the release of your certificate. If the certificate is damaged, you will have to return it to the department of Basic Education.
Change of status
If you wrote matric in more than one examination sitting and you want to combine your credits to qualify for a National Certificate, you must apply for replacement certificate: change of status. This can be done online.
You will need to do the change of status because the department does not automatically combine your credits, unless you took a supplementary exam.
You can also apply for a confirmation statement of results while waiting for the National Senior Certificate.