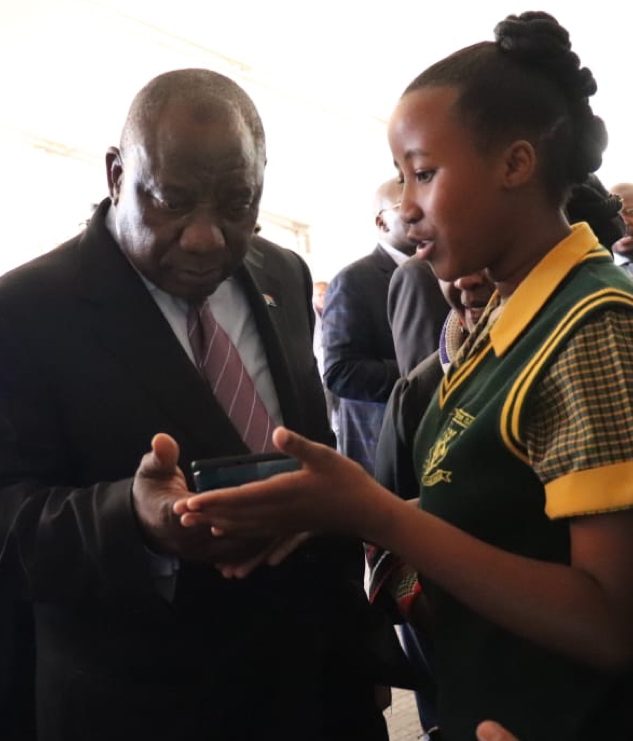 Grade 11 learners at Nqweba Secondary School in Graaff-Reinet have received special Omang ed-tech tablets to make remote learning a better experience. The tablets are different from other ones on the market and are described as "not just a smartphone with data."
The tablets are personalised according to each learner's subjects and are preloaded with textbooks, educational websites, apps and 2GB of free data a month.
Quinton Uren, managing director of Jendamark group responsible for donating the tablets, said the Omang tablets are different because they can only be used to access educational content.
"For example, it cannot be used for unsupervised social media consumption, which can be both time-wasting and dangerous for children."
Uren described the tablet as a "digital classroom", and said some research had gone into the launch of the tablet.
"Our research showed that what was needed was an affordable device that provides safe, controlled access to really useful educational resources."
Headmaster of Nqweba Secondary School, Zolile Malotana was excited that learners and teachers had received their tablets.
"It's going to help the teachers a lot because now, learners can communicate with their teachers about any challenges they are having and, similarly, if there's something that comes up from the educator, it is easy for them to communicate with learners through the devices."
One learner was also just as excited to receive the tablet, and they said it would help them a lot in their studies.
"It has been very difficult because it has been months that we have been at home.
"We don't have access to the internet and we don't have money to buy data every day so that we can interact with our teachers.
"We don't know where we stand with our schoolwork."
Graaff-Reinet executive mayor Deon de Vos welcomed the donation of tablets and saw them as a way for the youth of the town to better their lives.
"There are those young people who stand out, and education is one of the tools they can use to liberate themselves from the conditions they find themselves in," De Vos said.