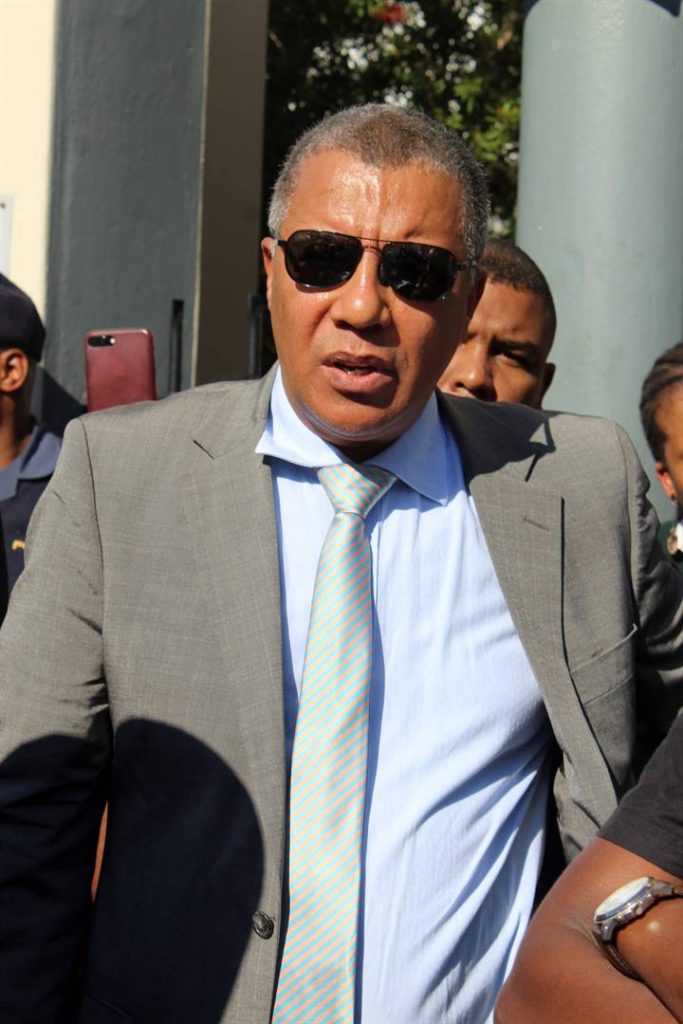 The South African Union of Students, and many others, have been responding to the news that NSFAS pulled the funding of 5000 students. SAUS has now said that if the financial aid scheme doesn't make this right, they will take legal action. 
The South African Union of Students (SAUS) is demanding that NSFAS retracts their statement saying they unfunded 5000 students and issue an apology within 5 business days and if they don't, SAUS is threatening to seek legal recourse.
SAUS, EFF Students Command and many other student leaderships have rejected the decision made by NSFAS to pull the funding from 5000 students who were found to not actually fit the criteria needed. This, SAUS and many others say is basically saying that students needing to prove their poverty.
A statement posted by the union starts off strong and criticises NSFAS as an institution by saying, "NSFAS is narrow and further reckless in its failure to take into account the enduring internal systemic weaknesses that have characterized NSFAS as an institution prone to error".
Covid-19 and the resulting lockdown has had excruciating effects on the economy and the financial stance of many South Africans and worsened those who were already struggling.
SAUS says this defunding goes in the opposite direction of what NSFAS stands for which is, "promoting access and ensuring the doors of learning remain open".
They have also, through reacting to this latest development, highlighted other shortcomings of NSFAS such as historic debt-sentence, underfunding of students and weak internal controls over the past few years. The EFFSC done the same in saying that the financial aid scheme still has not dealt with student appeals which were sent in five months ago.
"Students have been having issues with NSFAS as an institution historically since its inception as a loan system", said the union, "which has resulted in many students not receiving their meal and book allowances on time or even at all".
Another reason for NSFAS being in the spotlight is that of an error which saw a student have R14 million deposited into her student account's court case coming to light. SAUS says that this further shows the systemic weaknesses within NSFAS and that this went on "for months without accountability nor necessary checks and balances in place". The student not is at risk of being jailed due to not reporting it and SAUS says this is just the easy option for NSFAS and an escape from condemnation on NSFAS' behalf.
The Union does make sure to applaud Dr Randall Carolissen, NSFAS Administrator, for his work done while being at NSFAS, but also says that this decision, which he supports, is unfortunate and the commitment to defund is at best dishonest on the part of NSFAS.
Their reasons behind that statement are as follows:
NSFAS has entered into a contractual obligation through agreement forms to fund these students
NSFAS has set aside funding for these students already for the 2020 academic year
NSFAS has carried these same students for 8 months into the academic year
SAUS thinks "it is unethical and inhumane to give promise to funding a student's academic year and then back track as late as August on that commitment". This does leave the student to have the carpet completely pulled out from under their feet and they now have to find money to pay back the student fees eight months into the year.
There is no doubt that the timing of this decision makes the situation even worse and this is being seen as a "direct attack on our struggle for free education and keeping the doors of learning open to all" as well.
This, SAUS says, just places the burden of the weaknesses in NSFAS' structure on students.
A statement from the Union boldly reads:
If NSFAS wants to make an appeal to efficiency, it would be to resolve the backlog of appeals earlier in the year; and- together with the Department of Higher Education and Training- revise its N+2 policy and revising how it funds UNISA students who have largely been compromised for years on end.
"As SAUS we reiterate to NSFAS the position and message of ALL students: "Asinamal! Asisebenzi! and kunzima emhlabeni!"", stated the union.
SAUS Official Statement (20/08/2020) RE: SAUS Rejects NSFAS Rejections The South African Union of Students (SAUS)…

Posted by South African Union of Students on Thursday, 20 August 2020