Have you decided on what career direction you will take after completing your studies? Getting an education is tough, but you will realise soon enough that the road gets tougher after graduation. The real world is a lot scarier than the four walls of the classroom. Your first challenge—how to look for a job.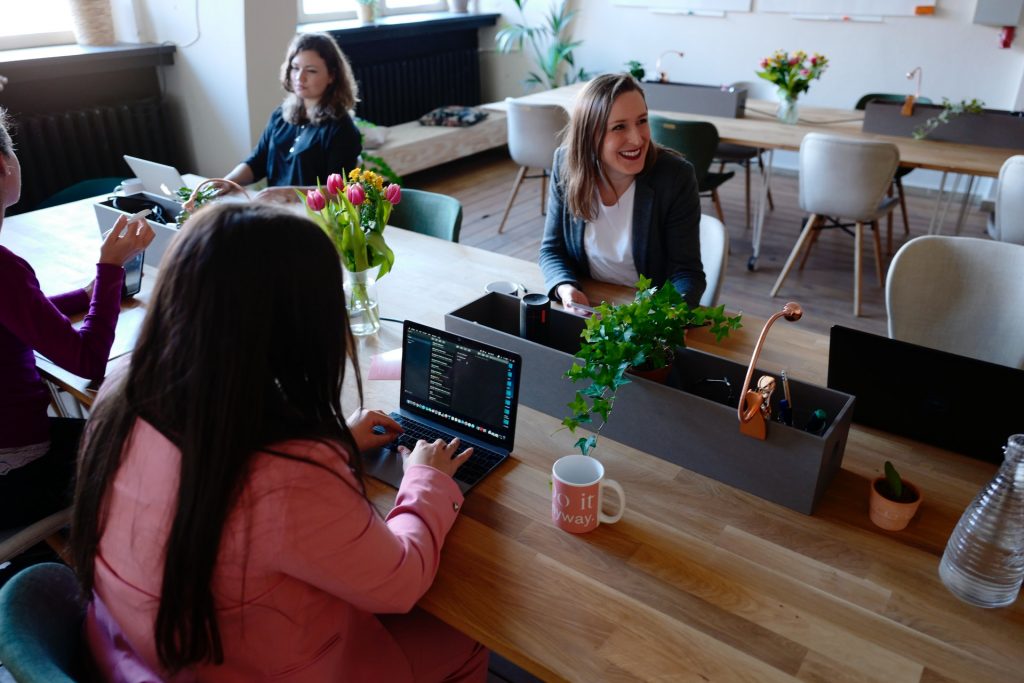 It's not just about looking for a job, but one that will be worthy of your ideals. After all, you spent years burning the midnight oils and literally burrowing your head into your books. Of course, you also have to figure in the money your family spent just to give you a good education.
Choosing your first job is significant as it could determine your career path, explains Simon, senior recruitment consultant at vacancycentre.com recruitment firm located in Malta. Like most new graduates who want to join the labor force today, you may be having a hard time matching your major with job openings.
There are no hard and fast rules when it comes to job haunting. However, there are strategies you can follow to make the task more efficient and result-oriented. The easiest way to scout for job opportunities is to use your network, which includes your family and your circle of friends. A survey conducted by The Adler Group and Linkedin credited networking for 85 percent of all jobs obtained by jobseekers. Career Centers and career fairs, whether school-based or community-based, are also ideal sources of job opportunities.
Most companies also have job posting online so it is easy to look for work opportunities through your smartphones without leaving home. But with so many job postings around, your problem would be choosing the companies where you will send your resume. More than the lack of opportunity, you will be at a quandary as to what type of company you should work for. Should you work for a startup, or a big company?
What is a startup
The word startup is commonly used in the world of business and yet, its meaning has remained vague for most people. A startup is simply a new company funded by family or friends or both, but which offers something unique to the market. Most startups have lofty ambitions but operate on a shoestring budget.
Startups are born to serve a particular product or service that the customers want. Most are actually not original but are considered disruptive innovations. They are focused and highly engaged with the market they serve.
The biggest startups in the world are worth over US$10 billion and have earned decacorn status. There are a total of 23 of these startups worldwide and they are worth US$348.6 billion. The list changes every year though, with most of them already going into Initial Public Offerings.
Examples of startups
If you've travelled out of town then you are familiar with those online accommodation rentals which are more popularly known as Airbnb, an online marketplace worth US$35 billion. This multi-billion startup was established because its founders could not fully afford their apartment. If you're into travel then a chance to work with these people would be a welcome opportunity.
Who on earth does not have or know Facebook? It used to be a startup launched by 19-year old Mark Zuckerberg, to cater to Harvard students. It became so popular that it moved to Palo Alto in California and got additional funding from Peter Thiel of PayPal.
These are just two of the many popular and successful Startups. There are more startups in various niche including Fashion Startups, Travel Startups, Food Startups, Health Startups and the more common FinTech Startups and Software Startups. Employment with a startup company can be more attractive if they are in line with your interest or major.
Why work for startups
Why do most people equate startup employment with fun? It's not just the informal workplaces that make startup employment fun, but also the thrill of being part of an enterprise that could be great someday. There is also the novelty of knowing that you were among the first to get hold of something new, like a Kickstarter gadget perhaps, or some other unique products.
Who wouldn't want to work at Handybook and experience the company's regular parties and mixed drinks? Just about anyone would gladly welcome the chance to work at StackSocial and spend several hours a day working in an office which used to be Robert Downey Jr.'s home.
Working for a startup is guaranteed to give you a unique work experience plus a lot of learning curves. Opportunities and responsibilities abound in startups so expect to do things even beyond your comfort zone. And since you will be brushing elbows with everyone without the corporate ladder setup, then you get a chance to work with the best in the business.
The advantages of working for a startup however, comes with stark disadvantages. For one, don't expect to get much in terms of salary since whatever funds they have will most likely be funnelled into product development. Be prepared to work long and irregular hours too.
Why work for a big company
More than the size, it is the stability of its operations that makes a big company better off than a startup. And since it is already established, working for a big company will present more opportunities in terms of networking and career advancement. You can also expect to earn more, and that you will get paid regularly.
Big companies also provide benefits to their employees such as car or housing plans, insurance, trainings and other fringe benefits. You can expect a big company to have a more structured operations so be prepared to follow protocols and bureaucracy.
While working for a big company has its advantages, you have to be prepared for some tradeoffs. With quite a number of people working in that company, you will just be one of the many and unless you are very talented, expect to hold the same position fro a longer period. Don't expect to brush elbows with top management and in most cases, you may not even see them in the flesh even if you have worked in the company for a year.
The dilemma of working for a startup versus a big company is not easy to resolve. You may want to explore and think out of the box and expect a higher salary at the same time. These expectations are not always present in both types of workplaces.
Looking for a job can be overwhelming as it is, even without the conflicting features of startups and big companies. The best thing to do is to just explore the many career opportunities available in your locality. Get to know the latest internship opportunities being offered either by startups or by big companies. That way, you get a chance to experience working with one or both on a temporary basis.