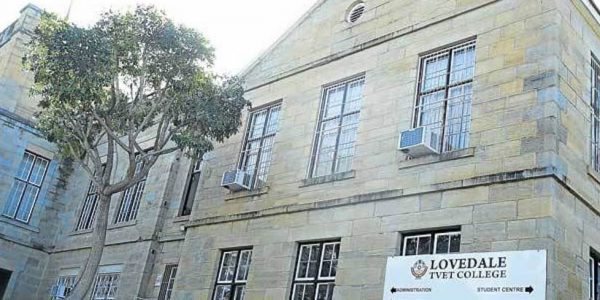 Lovedale TVET College students were upset to find their return to campus marked with many issues after a forced shutdown due to the pandemic. Students have problems with not receiving allowances from NSFAS on time, health risks on campus and management at the College not doing their job in helping students and solving these issues.
NSFAS allowances are paid late. NSFAS has spoken on this saying that getting the money to TVET Colleges causes delays and have seen issues due to closures and that they are improving their systems in dealing with TVET College allowances.
Students who saw delays in their allowance payments were told that they would be paid later on but this does nothing to solve the problem. Students were still left without anything to cater for their living needs with some being poor and not able to ask their families for support.
This delay in allowances would result in students not having money to buy food and groceries leading them to be hungry and not be able to focus on their studies. These students have also not received laptops and data from NSFAS to do online learning.
It was said that College management told them that they would be receiving tablets but no data. WiFi at the campus and residences are also said to be of poor quality. "This is very painful because the senior management told us we won't get it because the college cannot not afford it … the college is waiting for the Department of Higher Education and Training," was what a Lovedale student said about the situation.
Many concerns were also raised about the health risks present at the College such as the lack of sanitiser, poor sanitation in residences and toilets that don't work. A student said, "Lovedale TVET College is playing games with us. Classes resumed because we are scared to lose the academic year. But our campus is not ready for students." saying that one of the most important rules to fight Covid cannot be done when the sanitisers don't work on campus.
"We did not have sanitisers mounted on the wall. No water tanks. It was just security guards carrying the sanitisers. Management is failing to carry out its duties. We have water tanks but they don't have water inside so that we can frequently wash our hands," said a second year Lovedale student.
A student said that campus management told student representatives that when students return, they will be safe and protected from Covid but this was not what was seen.
In residences at Lovedale, students have said that the toilets, showers and stoves don't work and that the toilets aren't always cleaned. The kitchens are also not safe or in good hygiene. They have said that there is nothing to disinfect the surfaces and they can't trust it to cook in there, saying that management is reckless.
Students have also been upset by the campus management which they say is poor and neglectful and that they have poor communication. Management is said to not take questions and if they do, they don't want to answer any. Students say they are failing them and they feel lied to.
"I feel like they do not care. We have to protest for them to listen to us", says a final-year student at Lovedale. Students now resent their institution as a result and even went on strike.
Management was made aware of these issues since 2017 but students have received no answers. New Frame reported that a student said, "Lovedale vaguely tells students about 'supply chain', 'the contractor', 'pipeline' and that a 'submission was made'."
The schedule for the return to campus is that there would be three days of contact teaching and then two days online. However, students have said that online learning hasn't taken place and this is causing delays in completing the syllabus for the academic year and holding students back.
The student body of Lovedale feel let down by both their institution and the Higher Education Department explaining that they "have been waiting and our ministry is failing the college sector. Since May, we are still waiting for procurement while online resumes. It's painful."