You have a brilliant idea, and you want to take it out on the market to start your business. You're sure that with the needed funding, it can power a successful business. You probably took some steps in creating a business plan, you picked the business model, searched for partners, and even highlighted the goal pyramid to identify the first steps of the process.
But there's one hitch, you don't have money to fund your venture. Recent studies show that 90% of start-ups fail in the first year of operations because they lack funding. Money is the bloodline of all organisations, and the long journey from a great idea to high revenue needs a fuel, which investors call capital. This is why at all business steps, entrepreneurs ask themselves how can they finance their business or projects.
If this is the first venture you start, you may find overwhelming to search for investors because you won't know where to start. There's no simple answer to this dilemma because you can get finance from many sources. Here are the most common ones.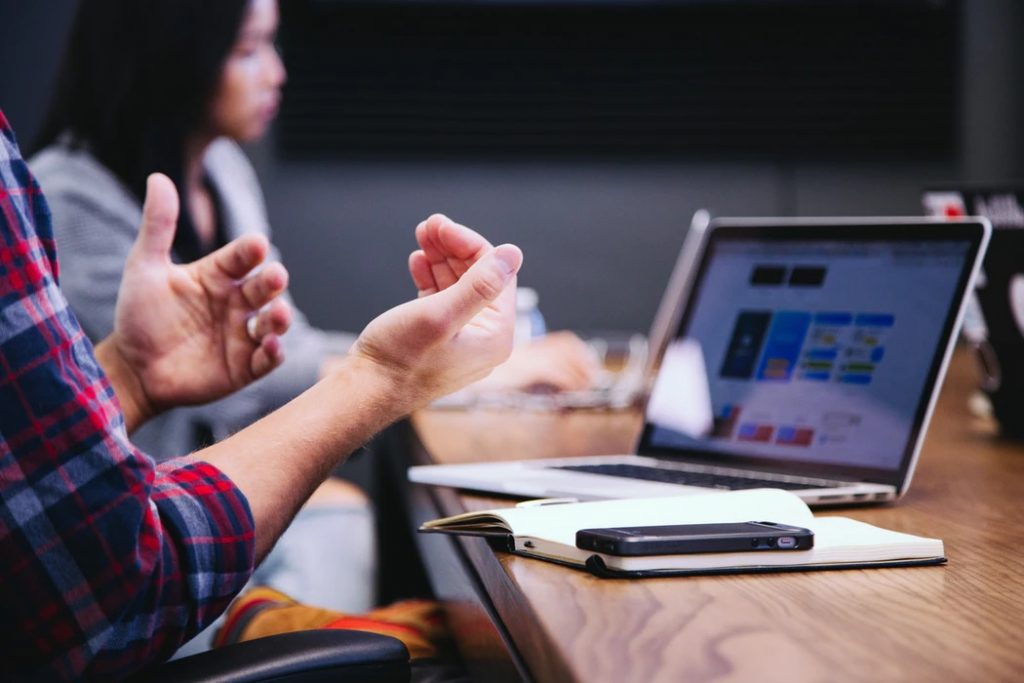 Visit the local bank
Go to the local bank and share your business plan with a professional. They will analyse your funding needs and explore the solutions they can provide. It's advisable to start with the local banks because you probably have a relationship with them, through your personal accounts. Set an appointment with your loan officer and take all paperwork regarding your business to your meeting. They need to check all aspects of the company to ensure they invest in a profitable venture. Bring the business plan, dress professionally, and be ready to answer all their questions.
Inform the loan officer how much funding you need and how you intend to use it. Depending on your personal situation and the prospective success of the company, you may qualify for specific loans.
If the bank denies your loan application, you can try some of the following solutions.
Partner with family and friends
No matter the specific of the business, your family and friends should always be the second in line for financing sources. You love and trust them, and if they can, they'll support your dreams. They believe in your potential, so don't be afraid to share your ideas with them, and ask for their help. And unlike with a lender, when collaborating with your friends and family, you're more likely to get money without having to pay interest.
If they have an entrepreneurial spirit, they won't even ask for the money back; they'll partner with you in your business for a percentage of the revenue. Before heading to the bank, talk to your parents, siblings, relatives, rich uncle and friends.
Working with people you know and love comes with some risks, but if you establish the conditions of the agreement from the beginning, it can work for both of you. Many entrepreneurs state that loans from people they know contributed to their success because they were extra motivated to succeed in their attempt. They didn't want to lose the money their loved ones provided.
Bootstrap
You may not want to use your savings to fuel your business idea, but sometimes your cash is the best funding source. Sometimes it isn't easy to convince other people that your business has the potential to grow, and the local bank denies your application, so the only chance you have to start your business is to use your money.
Sometimes it even implies working on a side-gig to earn extra cash to support your start-up financially. When you rely on bootstrapping, you make sure you have enough money for the first six months of a runaway because it takes some time for any venture to produce revenue.
Many entrepreneurs swear that bootstrapping is the best way to fund business because it's gratifying to build your business with your bare hands.
Register on a crowdfunding platform
You may have heard this term, but you don't know what it implies. Long story short, a group of people invest small amounts of money in your business because they trust its potential. But, the crowdfunding group will always have a word to say when you make decisions. You access the capital online.
The advantage with crowdfunding is that you can use this source not only for the initial funding but for all your future projects and services.
Crowdfunding is an option if you are not faint at heart because it involves communication with many people and real work and commitment to the project to make it work. Crowdfunding platforms allow you to create a connecting with investors enthusiast about your idea.
Get an online loan
Online loans are often overlooked in financing sources. Many entrepreneurs don't know that online lenders offer unsecured loans for people who want to invest in their ideas and grow a business. Some online lenders offer loans to small businesses, but others provide personal loans, and you decide how you want to use the funds. Banks are careful about giving money to young entrepreneurs, and it's challenging to qualify for a loan when you rely only on your job to repay the money. But online lenders are alternatives to banks, and they are better equipped to support entrepreneurs who want to invest in their business ideas.
Seek investors
An investor is a wealthy individual who can provide you with funds for your business in exchange for shares. When working with an investor, you'll have to meet their expectations because they are active actors in your organisation. Investors expect a return on their investment when your business starts earning revenue.
Their expectations can make your partnership difficult because they're used to run a business a certain way, and you may not be open to all their suggestions. They will focus on business growth rather than on creativity. Their interest is to expand your business to get a return on their investment. Still, they can help you kick start your start-up and guide you towards success because they have experience in the field. It's always crucial to know who your investors are and create a connection before accepting their funds.