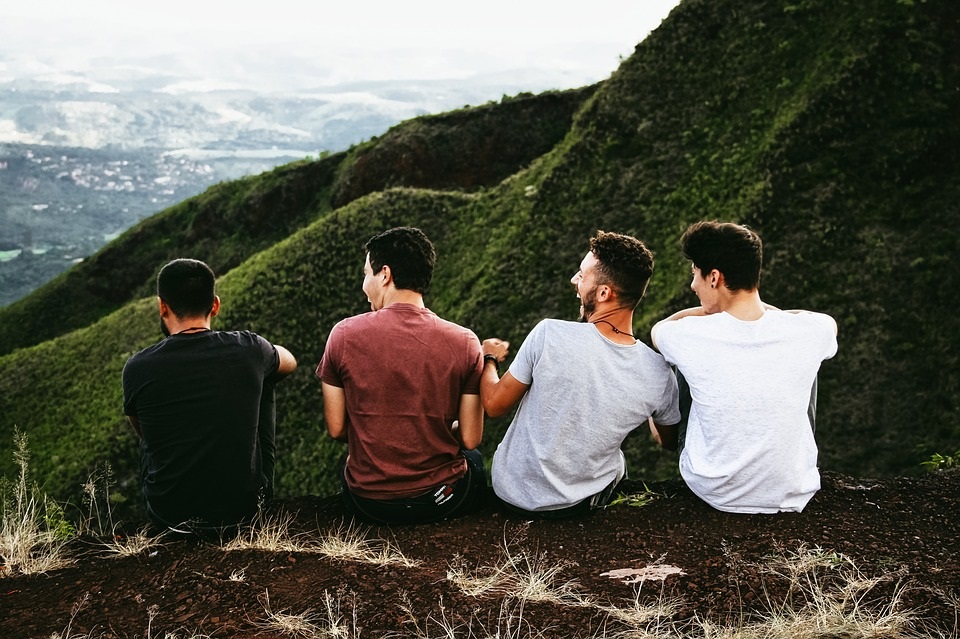 There is nothing better than travel. But you know what more fun is? Journey with your buddies. Everyone wishes to go on a trip with their friends. The first thing that students discuss in college after sorting their friend circle is about their first trip with friends. The fun you experience during a trip with your friends, you can not undergo the same fun with anyone else on any other tour.
Be it the excitement to decide the place to visit or to go out shopping with your buddies; everything is just so right about going out on a trip with your pals. Going on a journey with the people with whom you grew up or have spent a reasonable amount of time makes your bond stronger and your love deeper.  

Planning a trip with your buddies is not as easy as it sounds. It requires you to think wisely as you have limited time and money. You have to plan everything within the budget that you have. Sometimes, a lot of differences arise during the planning phase, as different people have different opinions and expectations from the trip. Therefore, it is not as easy as it sounds. You should know that everyone has their expectations and thus be cordial and welcoming towards all the ideas that your friends come up with.
Being patient and welcoming towards others' ideas and thoughts will make your plan a huge success; otherwise, everything will go down the drain. Planning thus requires a lot of patience, and you should do it appropriately so that there is no confusion during your trip. Below is a list of seven tips that will help you and friends in planning well for your first or next trip together. These steps are simple to follow and will guarantee you a successful, happy, and memorable trip!
FINALIZING THE DATES: Before you proceed with deciding anything else, the first thing that you need to decide is the date and duration of the trip. The dates that you choose should be comfortable for everyone in your group. You should also plan your trip in such a time so that it does not cost a lot to you. There is a right time to visit every place with regards to weather, cost, season, etc. You should not be rigid about the dates and be more flexible towards other options. Therefore, after keeping all these things in mind, you should finalize the dates for your trip. 

DECIDING THE MEANS OF TRAVEL: The mode through which you travel is also an essential factor that you need to decide. There are a lot of modes of transportation, like flights, trains, buses, cars, motorbikes, etc. You should select the means of travel according to everyone's comfort. Nowadays a lot of people like going to their travel destination with a motorcycle when they plan a trip with their friends. In this case, you need to go through this motorcycle protection guide so that you do not damage your motorcycle on the trip.
DECIDING THE DESTINATION WISELY: When you are traveling alone, you just keep into consideration the things that suit you. But, when traveling with your friends, you need to decide a place that is suitable for everyone. Some people have health problems like asthma, so you can not decide on a place where they get breathing problems. Some people have a fear of various things like water, height, etc. and before you finalize the trip, you should be well aware of all these problems and not form any decisions conflicting with it. Therefore, you should be aware of all the problems with your friends before finalizing any place for the trip.

SCHEDULING A GROUP MEETING: All the people who plan to go on the trip should meet in one place to decide and plan out their trip. Scheduling a group meeting where everyone is present is an excellent way to communicate with everyone. It can also help you with bonding more with your friends when you talk about your interests and problems. You can make notes about all the things that you finalize during your group meeting so that there is no confusion for later times. Therefore, you must schedule a group meeting before finalizing stuff from your end.
KEEPING TRACK OF THE EXPENSES: It is very important to keep track of all the places where you are spending your money. Usually, on trips with friends, people spend on various things for the whole group and lose and afterward lose track of all the places where they spent their money. Saving all the bills and noting down the expenses on your phone or diary can save you from the chaos of excessive expenditure. Therefore, everyone in the group should keep copies of bills and split the money equally amongst all the others.
SHARING RESPONSIBILITIES: You do not need to take up all the responsibilities during the trip. When there are a lot of people traveling together, the tasks multiply. It becomes necessary for you to divide the task amongst all the people so that one person does not fell all the burden. Preparing a list of all the responsibilities and the people who will handle those responsibilities will make things clear and non-chaotic. You can also create groups or pairs that will have the duties of specific tasks.

PACK ALL THE ESSENTIALS: You should meet the people with whom you want to go for a trip and prepare a list of all the things that you all will require. Once you develop the list, you all should make sure that you carry all the essentials for yourself and bring one or two more for emergencies. You should take all the essential things like medicines, umbrellas, clothes, etc. so that you have everything with you on the trip. Therefore, you should make a list and pack all the essentials for the trip. 
Planning a trip with friends can be hard, but if you follow these steps, you will surely make planning for it a lot easier. These steps are very simple and well-structured for anyone to follow. After following these steps, your trip with friends will become less chaotic and more enjoyable!