There is no utter surprise if you get up looking messy by your hair when you complete your long bus journeys, tiresome car drives, or a long-distance flight. However, it is all right appearing in the way, but, every time it is not permissible. After a jet lag or after an exhaustive exploration of your travel destination, you may end up looking ugly and want to throw on your polaized sunglasses to hide. Don't worry about these circumstances much and emphasize on taking care of yourself on your travel journey. I am pretty sure that after reading this piece of content, you will manage to look pretty at your voyages.

Travel mostly brings in hustling. Of course, people desire to see, visit, and explore the maximum out of what they can do. Banging between packing your bags and reaching to the destinations of your travel, one by one, is an earnest challenge. Some stylists and fashion tycoons have set the trends for looking good during your travel days. In this article, we have compiled and made the best list for you about what to pack while you trip to look beautiful. This task is not that tough, although you can follow these below-mentioned tips to look beautiful effortlessly while you travel.
1. Comfortable Clothes
Clothes are the sources of the utmost comfort and convenience. It is, therefore, essential to pack along with you, the dressy and flexible apparel. If you are traveling in sassy summers, you can look beautiful in the floral patterned shirts and one piece. If you are flying in the captivating cold, you can layer yourself in the best hoodies, waistcoats, and sweaters. Above all, it is remarkable that you pack the clothes as per your convenience with the most suitability with the travel outcome. If you wear your favorite outfit and feel happy within, it is undoubtful that it will make you look beautiful even outside.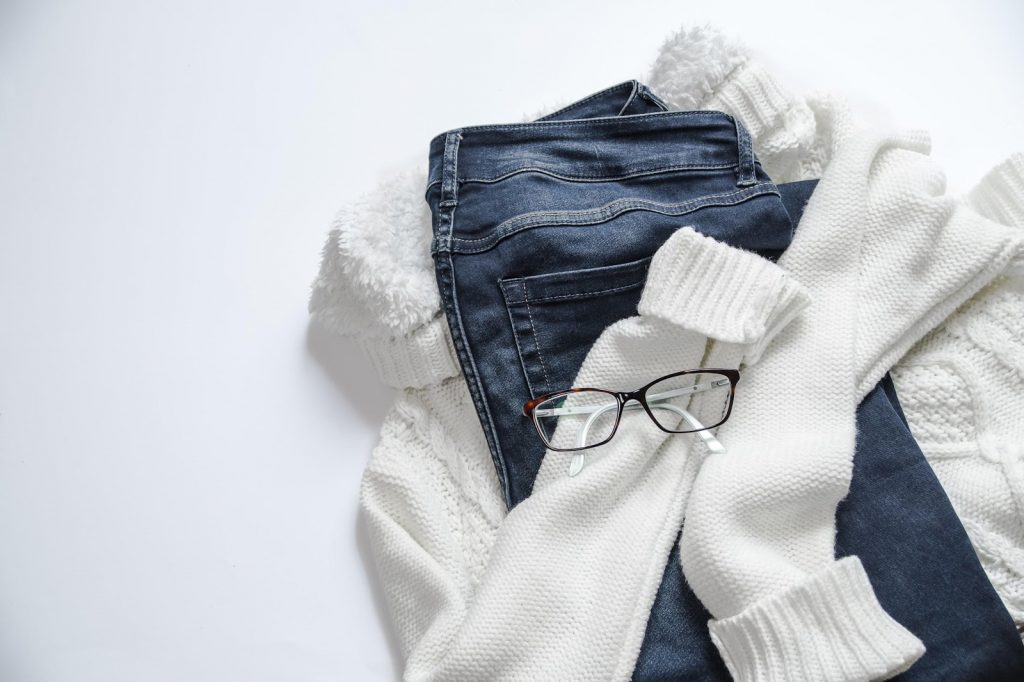 2. Adaptive Accessories
Well, attire and accessories go hand in hand unquestionably. If you couple the clothes with adaptive accessories, no force of this universe can restrain you from looking beautiful. You can pick the lightest option of shoes available with you. Also, to be safe from checking at airports, you can wear flats. Pack the best jewelry that suits your outfit outstandingly. You can even pack some handy journals, pocket diaries, handbag, or sling bags may be, and, sunglasses to accompany your rest of the look for appearing beautiful. The accessories must flow with your garments and should be handy, precise, and stylish.

3. Best Haircare Products
After you travel, your hair messes up like hell. It is only to add to your discomfort. You can get rid of this phenomenon by packing along with you the best hair care products at your travel stay. You can carry a look blow dryer to give your hair an oomph look and slay the day. You must bring shampoo and conditioner and apply them regularly for better hair appearance. Drizzy and dull hair spoil your look to a great extent. You should always pack hair care products whenever you travel and wherever you go. Alternatively, one can do thorough research on the places where one can have access to the best hair care products. Marking specific locations on their Well defined carte a gratter would help them locate the store quickly.

4. Real Skincare Products
Perhaps, the skin needs moisturizing anytime. During the travel, there are the highest possible chances that your skin gets dehydrated. In that accordance, you must carry skincare cosmetics along with you. It will make your skin glow and help you to look beautiful than before. You must carry several oils and creams that you can apply at daytime or nighttime to make your skin feel more active. So, Pack your bags according to that place, and do not forget to leave behind the products that care your skin a lot.

5. A Makeup kit
A female's beauty lingers incomplete without the makeup etiquette. If you want to look beautiful on your travel, you merely need to pack the best makeup options you owe. You can wear a primer first and then moisturizer on your skin to have a celebrity look. You can go for shimmer powder as an alternative to foundation. You can apply gentle shades of lipstick and overapply a lip care gel for the best makeup finish. Make your eyes eye-catchy by having an eye extension worn out. Polish your nails soberly to give away an attractive insight to the onlookers.

6. A Grooming kit
When you moisturize and make up your skin, it is equivalently essential to groom your skin too. You must pack a balanced grooming kit without fail to ensure your better looks. The grooming kit must carry products like a facewash to clean your face whenever necessary. You can keep hair wax or hair gel to shape your hair in a better state. It must have hair oil to grease-up your hair precisely. Men can keep beard oil if required. Women can keep hair serum iff required. All these grooming stuff will add minor worth to your overall beauty during your travel.

7. Try carrying home food along
Your body will truly reflect what's inside. It is to ensure your health that you even pack home food with you on your travel. Yes, you are reading correct – carry your home food with you! It will help you foster your health soundness and make you feel more energetic. If your physique endures well, your beauty will prosper like heaven. Ou can even carry mineral water anywhere you travel to purify your body strains. Packing home food will safeguard you from the worldly evils and make you fit and fabulous.

Putting it to an end – it's tricky to decide what to pack and what not to while you travel. You need to identify the essentials first and accordingly list up your packing commodities. Make sure that you pack only the things that help you on your travel to kook beautiful, poised, and perfect. What are you waiting for? Pack your bags!