In recent years, staycations have become increasingly popular for many reasons. Some prefer to save money, while others simply enjoy the comforts of home. One way to enhance the staycation experience is to transform your backyard into a relaxing outdoor retreat.
From cozy lounge chairs to twinkling string lights, creating a backyard oasis is easier than you might think.
In this article, we will dive into practical tips and creative ideas to help turn your backyard into the ultimate staycation destination.
After all, it's important to have a space to unwind and recharge without having to leave the comfort of your own home. And as much as you will enjoy your backyard oasis, investing in your property will also help you later on if you ever want to sell your home or rent it out. Your outdoor space could be exactly what a buyer or renter wants in a home.
Assessing Your Backyard Space
Your backyard might be a space you haven't given much thought to, but with some careful evaluation, it could become one of your favorite spots on your property. Start by taking a good look at the available space and layout of your backyard to begin dreaming up some possibilities.
Identify potential focal points – like a water feature or a garden – and think about how you could create areas for different activities, such as dining or lounging. Don't forget to consider the existing landscape and natural elements, such as trees or hills, that could add character to your space.
By taking these factors into account, you'll be well on your way to creating a backyard oasis you'll love spending time in.
Designing the Perfect Outdoor Lounge
A perfect outdoor lounge is a fabulous extension of your personal style and home. The key to designing an amazing outdoor lounge is creating a space that is both comfortable and stylish.
The first step in creating a perfect outdoor lounge is choosing the right outdoor furniture. Lounge chairs, hammocks, and outdoor sectionals are perfect for creating a comfortable and stylish outdoor setting.
Next, add shade options such as umbrellas and pergolas to shield you from the scorching sun on hot days.
Finally, add soft outdoor textures like cushions and throw blankets to make the space cozy and inviting for all.
Creating a Tranquil Atmosphere
When it comes to creating a tranquil atmosphere, there are various ways to achieve ultimate relaxation in your space. One method is to choose soothing colors and decor elements that promote a calm ambiance. Soft pastels, earthy tones, and muted hues are perfect for creating a serene environment.
Another effective technique is to incorporate elements of nature into your space, such as plants or water features, which can provide a sense of tranquility and peace. And don't forget about outdoor lighting! Adding lanterns or string lights to your outdoor space can help set the mood for evening relaxation.
Whether it's in your home or garden, creating a space that instills a sense of calm can improve your mental health and overall well-being.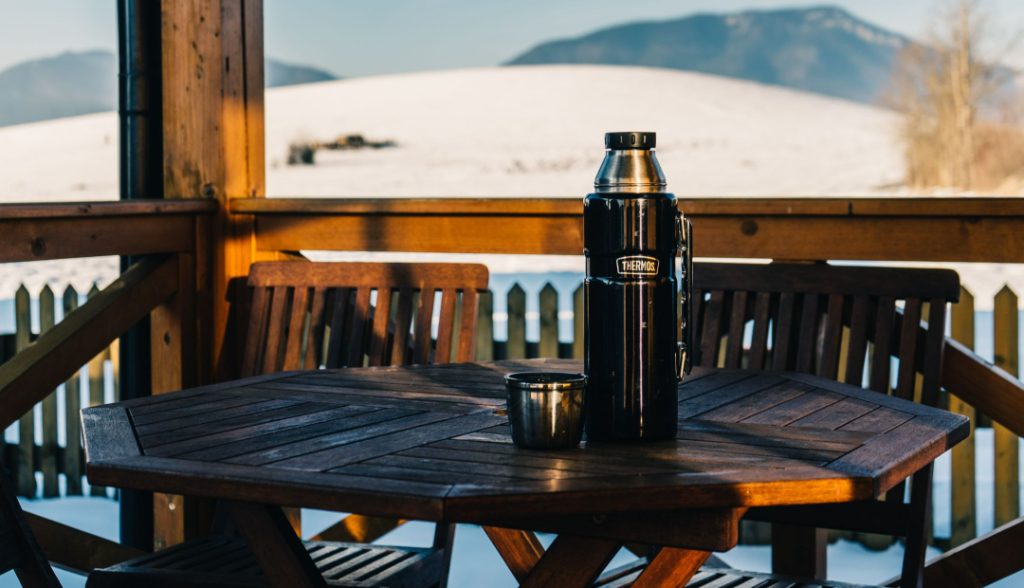 Outdoor Dining Delight
There's something undeniably magical about dining outdoors. Whether it's the fresh air, the beautiful view, or the feeling of being closer to nature, outdoor dining has the power to transform any meal into a delightful experience.
To set up a functional and inviting dining area, you'll need to consider things like shade and protection from the elements, as well as ample seating and table space. Choosing the right outdoor furniture is also key- look for sturdy, weather-resistant materials and designs that complement your personal style.
To add an extra touch of ambiance, consider options like soft candlelight, twinkling lanterns, or the cozy warmth of a fire pit for those chilly evenings.
Entertainment and Activities
Entertaining friends and family or simply engaging in some recreational activities by yourself can be a great stress reliever after a long day at work. There are countless ways to transform your space into the perfect hub of fun and activity.
For instance, designating specific areas for your preferred hobbies, like playing board games, practicing yoga, or even reading, can provide you with much-needed relaxation.
If you are interested in a unique and thrilling outdoor activity, consider installing a backyard movie screen for cinematic nights under the stars. Or, create a calming ambiance by incorporating a music system that plays your favorite tunes.
Whatever your preference, incorporating entertainment and activity into your daily routine can enhance your life, increase your social circle, and help you unwind like never before.
Backyard Kitchen and Bar
Summer is just around the corner, and with it comes the opportunity to move cooking and entertaining outdoors. The beauty of a backyard kitchen and bar is that it helps to create a welcoming and relaxed atmosphere for outdoor gatherings while also being functional.
By including a grill station or cooking area, you can cook up delicious meals for your guests while keeping the party going. For refreshing beverages and cocktails, you can add a built-in bar area with stools for your guests to sit and chat.
However, it's important to also think about practical features such as storage and organization solutions for outdoor cooking utensils. Incorporating drawers, shelves, or cabinets will help keep all your necessary equipment at hand while you cook and entertain.
A backyard kitchen and bar not only add value to your home but are also the perfect way to enjoy your time outdoors with family and friends.
Emphasizing Privacy and Seclusion
It's important to create spaces in your outdoor area where you can relax and unwind without feeling exposed. One way to do this is to emphasize privacy and seclusion.
Consider adding natural privacy barriers, such as hedges or tall plants, to create a sense of separation between your space and your neighbor's. Alternatively, you could install outdoor curtains, screens, or trellises to create private nooks and crannies. Don't overlook the importance of existing fences and structures, either- by utilizing these structures, you can create a more secluded space without breaking the bank.
With a few simple adjustments, you'll be able to enjoy your outdoor area without any prying eyes.
Kid-Friendly Backyard Features
When it comes to creating a backyard that the whole family can enjoy, incorporating kid-friendly features is a must! But designing a space that's both safe and fun for children can be a tricky task. From swing sets to sandboxes, there are many elements you can add to create an exciting play zone.
However, it's important to balance these kid-focused spots with areas where grown-ups can relax and unwind. With a little creativity and imagination, you can turn your backyard into a true family oasis, one that's perfect for both playtime and relaxation.

The Allure of Water Features
Water features are a captivating addition to any outdoor space. Whether it's a tranquil pond, a soothing fountain, or a calming waterfall, the allure of water features is undeniable. Not only do they enhance the aesthetic appeal of your yard, but they also have a positive impact on the overall ambiance.
The sound and movement of water can create a sense of relaxation and calmness, making it the perfect place to unwind after a long day. Before incorporating a water feature, it's important to consider maintenance and safety.
However, with proper care and attention, a water feature can provide serene beauty that will leave you and your guests in awe.
Year-Round Staycation Readiness
As we continue to navigate through this unprecedented time, more and more people are opting for staycations instead of traditional vacations. And with this shift comes the need for year-round staycation readiness. One important aspect of this is preparing your backyard for different seasons and weather conditions.
Whether it's planting drought-resistant plants for the summer or investing in outdoor heaters or fire pits for the colder months, there are plenty of ways to make your backyard a cozy and inviting space, no matter the weather outside.
Additionally, it's important to protect your outdoor furniture during harsh weather to ensure it lasts for years to come.
Turning Your Backyard into a Relaxing Outdoor Retreat Conclusion
Turning your backyard into a relaxing outdoor retreat doesn't have to be a daunting task. By following the steps of adding comfortable seating, creating a focal point, incorporating plants, and adding lighting, you can transform your space into a sanctuary that you can enjoy day or night.
Embracing a staycation heaven in your backyard can provide a welcome escape from the hustle and bustle of everyday life. Imagine sipping your morning coffee on your favorite lounge chair, listening to the sound of birds, and enjoying the peace and tranquility of your personalized outdoor oasis.
So don't wait any longer; take the first step towards creating your own backyard retreat today! Trust me, the value of having a space to relax and unwind that's just steps away from your home makes it all worthwhile.