When looking for work in the United Arab Emirates, many hope that they can easily come to this country and find a well-paid job. However, things are not so simple. Before going to the Emirates in search of a better life, you should pay special attention to services for finding a suitable job, as well as carefully consider the necessary documents that you must prepare in advance.
Job search methods:
1) Find a job while in the Emirates
If you don't want to wait, then you can go to the Emirates and start interviewing. You can travel on a tourist visa. The advantage of this method is that you can personally talk with the recruiter, look at the office and location of the company, and assess the working conditions.
During interviews, you will need to quickly get to the offices of companies. In this case, the best option would be to rent a car. Choose luxury car rental Dubai and drive around your interviews comfortably without worrying about being late. Especially considering that car rental services offer even the fastest models for an affordable price.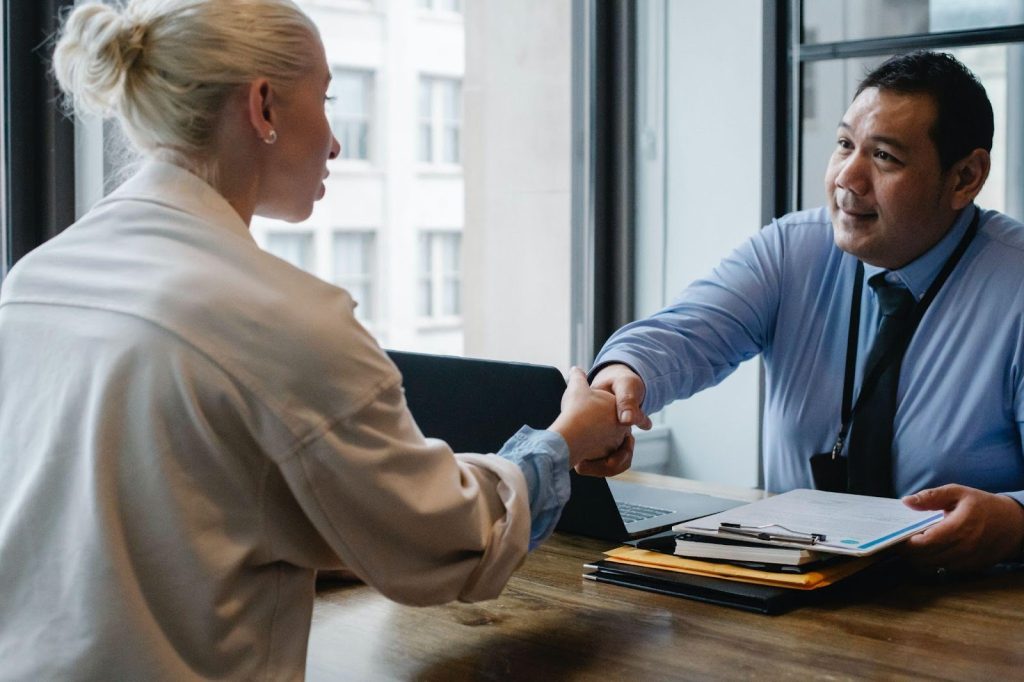 2) Find a job before moving
Naturally, not everyone decides to go to this country and look for work upon arrival. Many are willing to apply in advance for vacancies, go through interviews and move, knowing that everything is ready.
Before you start applying for vacancies, you need to responsibly approach the preparation of your resume. It must be written in English. Be sure to attach your photo. Describe your skills and work experience in as much detail as possible so that you look more advantageous in the eyes of the employer.
After responding to the vacancy, recruiters will invite you for an interview, which will take place online. After successfully passing the interview, you will be granted a work visa and you can officially move to the Emirates and start working. 

3) Search with the help of recruiting companies
The essence of this method is that you contact the company, pay for the recruiter's services, and then wait for HR to find a suitable job for you. However, this method is rather unsafe. There have been many cases when people addressed non-existent recruiting companies, paid money and were left with nothing. Scammers put their ads on the Internet, take money from people and go into hiding.
Required documents
Having received the desired position in one of the companies, you need to deal with the preparation of all the necessary documents.
If you are going to move alone, then you will only need to legalize your school certificate or your diploma of graduation from a secondary or higher educational institution. On rare occasions, an employer may need you to document your grades. Such documents must be legalized because, without them, your employer will not be able to issue a work visa.

When you want to move your whole family and your children to the Emirates, they must also have documents. A spouse needs a marriage document, and for children – birth certificates. Children also need documents to apply for a school or kindergarten.
The official paperwork must be done in your home country before departure, as in the UAE you will no longer be able to do this. If you want your documents to be sent, then this procedure can take a very long time. During this period, you risk losing the position that you are offered. Both your tourist visa will expire, and the work visa is not issued yet. This way you will be left with nothing.
Letter of recommendation
In addition to your diploma, your company may request a letter of recommendation. Normally, you will just need to provide this letter in English, and in some rare cases, you may be asked to legalize it as well.
If you want to find a job in the United Arab Emirates, you need to seriously approach the issues of finding a suitable vacancy, as well as preparing your documents. You can find work remotely without leaving your country, or you can come to the UAE and have interviews there. Also, legalize all the necessary documents to obtain a work visa.