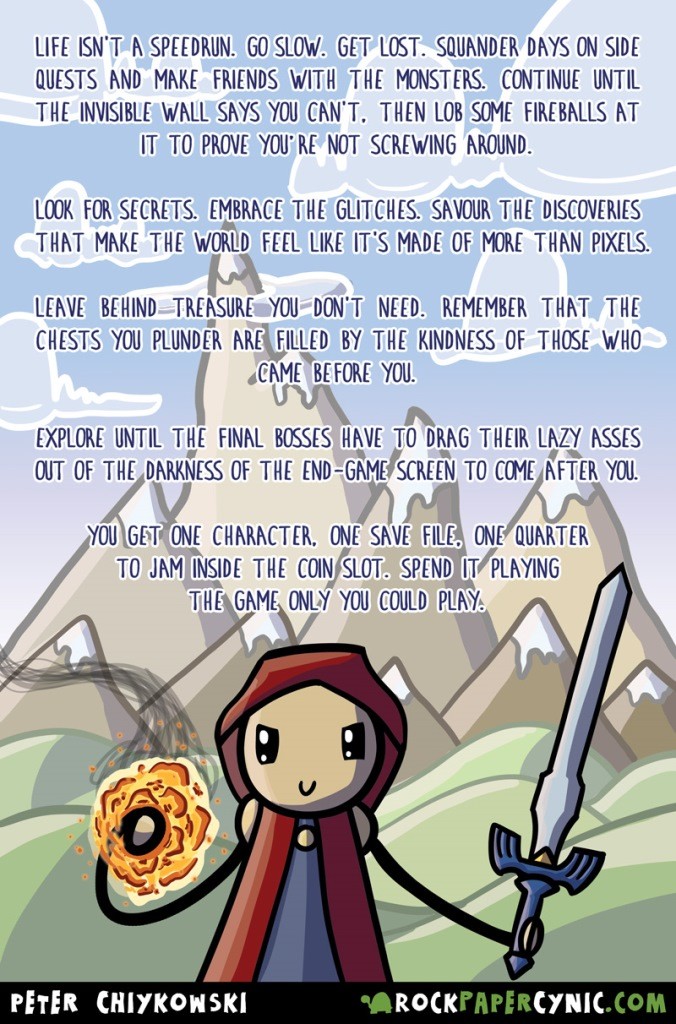 life is not a speed run video game daily quotes sayings pictures
Life isn't a speedrun. Go slow. Get lost. Squander days on side quests and make friends with the monsters. Continue until the invisible wall says you can't. Then lob some fireballs at it to prove you're not screwing around.
Look for secrets. Embrace the glitches. Savour the discoveries that make the world feel like it's made of more than pixels.
Leave behind treasure you don't need. Remember that the chests you plunder are filled by the kindness of those who came before you.
Explore until the final bosses have to drag their lazy asses out of the darkness of the end-game screen to come after you.
You get one character. One save file. One quarter to jam inside the coin slot. Spend it playing the game. only you could play.
The post Gaming Motivation appeared first on The Daily Quotes.