The Department of Basic Education has released the Matric final examination timetable for 2021. This is the most important exam for Matric learners as it maps the rest of their future.
The exam timetable for those writing their National Senior Certificate (NSC) exams has been released for the November examination period.
The November Exams will commence on Wednesday 27 October 2021 and finish on Tuesday 7 December 2021
This examination period will run for 7 weeks.
If you're already preparing or you're mapping out your study plans, Matric past papers are a good way of revising your work. 
VIEW THE TIMETABLE BELOW
Right-click on the images below to save copies of these images.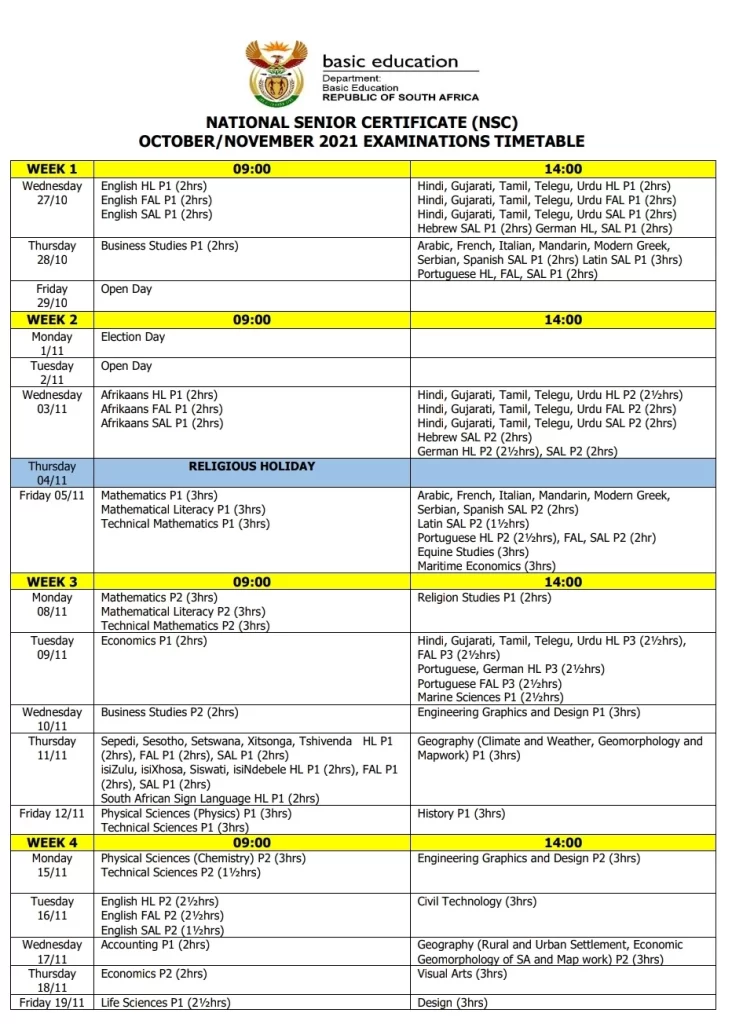 This article was updated on 15/09/21