There is no better place in cyberspace right now than LinkedIn to sell your professional services. But there is a lot of competition: 303 million active users, 77% of corporate users, and 92% of Fortune 500 companies — so selling yourself right on your first try is a necessary skill. It's all about how you present your LinkedIn profile, but even more importantly, your LinkedIn summary.
Look at it this way: if your LinkedIn profile is a house, your LinkedIn summary is like the building's facade. It's the first thing a home buyer would notice, and if he doesn't like it, he won't bother checking with the rest of the house. Your summary has to convince a prospective connection to dig further into the other details on your profile. This is essentially where a connection — and consequently, a job — is secured or lost.
So if you're a skilled professional looking for a job, or a freelancer looking for clients, we've got the perfect LinkedIn summary template for you. The tips on this list are easy to understand and follow. They'll show you how to write a LinkedIn summary that will maximize your chances of landing a job.
It's a sales pitch, not a biography.
Sounds a bit backward, doesn't it? Your LinkedIn may contain information about you, but the reason for writing it is for the reader. Rule number one: do not write your LinkedIn summary like a biography. Approach it like a sales pitch because that is what it is essentially.
While reading your summary, a prospective employer or client wants to know how hiring you will benefit their bottom line. They want to see how you will address their problems and pain points, and how working with you will make their lives better.
Also, make sure that you can hit all these points in the first one to three sentences. The reason for this is that by default, your summary is collapsed, and the reader will only be able to see the first few sentences. That is, of course, until they click on the 'show more' button. That button will most likely not get clicked unless they are buoyed by what they see.
Understand who you're reaching out to.
If you're a data analyst, you'd be happy with an offer from the likes of Google, TechCrunch, or Microsoft. If you're a professional academic writer, you'd want to be on the radar of writing services review companies like Online Writers Rating and Best Online Writers.
The point is to be visible to companies and brands that matter for the kind of job you seek. So before you put pen to paper on your summary, make sure you fully understand:
The types of people and brands you want to find your LinkedIn summary
The needs they have
The kind of job you want with them
When you know these things, they will act as a guiding light for you when writing your summary. You'll know what information to include and what to leave out.
For instance, if you're on the lookout for a Fortune 500 company, you know that your wealth of experience would be a useful addition to your summary and profile. If you're aiming for a job with a startup company, your summary will need to show your passion for helping companies grow.
Narrow your focus and cut out the fluff. Include only the information necessary for the job you want. Your LinkedIn summary will be more effective in this way.
Make a list, then make a summary.
You'd be surprised how easy it is to forget pertinent information when writing your LinkedIn summary. To avoid this, you need a LinkedIn summary template. Or to put it more accurately, a checklist. Make bullet points of all the crucial aspects of your summary.
Your most noteworthy career accomplishments
Your unique selling proposition
A testimonial written by a former client or employer
An authentic and relevant aspect of your personality
The keywords that accurately describe the job you want
The trick now would be to find a way to include all this in your LinkedIn summary in three or four short paragraphs. You want to be succinct in your summary; you're not writing a book. Of course, you can include some extra stuff in your summary beyond the above bullet points. However, only do this if the additional information will help to drive home further your pitch and not embellish it. You want to be able to defend all the information in your summary.
Draft, weed, and perfect your summary.
Leading on from the prior tip, you absolutely do not want a long summary. But how do you avoid falling into that trap, especially if you have too much information to include?
You must always remember that your summary is a highlight reel, not the full experience. It is meant to act as a bait to get potential employers to look at the rest of your profile. You've got all the other sections of your profile where you can go in-depth accomplishments and qualifications.
So to avoid missing anything important, let your thoughts flow unhindered as you draft your summary. After you're done, go through it repeatedly with a fine-tooth comb and remove everything that can't directly affect a client's or employer's decision.
When you've done that, you can now restructure what is left so that the information flows, starting from the essential stuff. If it helps, incorporate bullet points in your summary to make it a lot more readable and skimmable.
Don't overdo your keyword integration.
From the perspective of a search engine, keywords are most effective in the experience section of our profile. Still, it doesn't hurt to use them in your summary as a secondary means of boosting your visibility when people search for keywords specific to your skills.
Consider phrases like "business development," "sales forecasting," "demand generation," "cross-selling," and more. These keywords will be perfect if you have experience as a sales manager.
Make sure though to add these keywords naturally. And whatever you do, do not stuff too many keywords in your summary. It needs a sprinkling, not a shower. Anyone can detect keyword stuffing from a mile away, and when they do, they usually run in the opposite direction.
Final Words
Follow these tips, and you'll have yourself a solid summary. But to be sure, it helps to show it to a few people to give you unbiased feedback. Preferably one person within your field and another from outside.
The person within your field has probably seen much of the same information before and will be able to tell you if your summary will sound redundant or unique to an employer or client. The other person will give you feedback on whether or not the information flows well and makes them want to find out more about you.
Positive feedback from these two people means that your LinkedIn summary is probably ready to go live.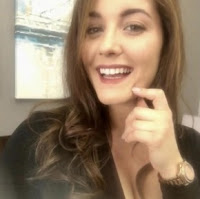 Ana Mayer is a freelance writer who is a qualified specialist in the field of digital marketing. She writes for different news portals and thematic blogs that helps her stay at the heart of the programming and technology news. Such work gives her the opportunity to write articles on the most relevant topics of today.