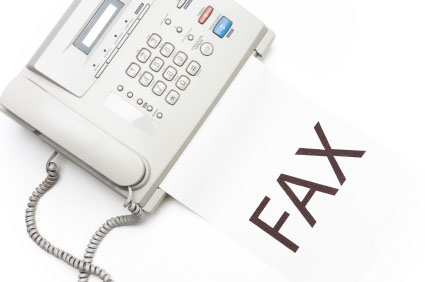 The one reason most people don't find employment will be because of O86 numbers Unverified account that contain scams. When khabza Career Portal publish a new job post that need online application get little interest than the one that have Fax number to apply. Reason why, its easy to make fax compare to online application. But does it help to waist your money and time applying to Fake or scam account?
The fact is O86 Fax numbers even affect most vigilant people fall prey to this scam. To prevent this from happening to you or the people in your life, take some time to read this article!
The scam description is as follows:
A recruiter position becomes available requesting job seekers to direct their Curriculum Vitae's to a fax number.  This fax number is set up to incur charges beyond standard rates. So if you send your CV to this'fake recruiter', you will be charged on your telephone bill at a very high rate.
Here in more details how it they scam you
It all starts with "fake" recruiters. These "recruiters" post fake job offers and request that job seekers direct their Curriculum Vitae's to their fax number. The fax number draws high rate charges from your telephone bill, which is always beyond the standard rate. For every page you fax, these fake recruiters receive money. Therefore, if you, the job seeker, decides to send your CV to any fax number beginning with the numbers 086 ensure that when searching on our website that the number check the source of the jobs post ,  it is highly likely that you will pay a substantial amount of money. Read further for other tips to spot the fraud.
How Verify the job advert source
This means that you need to check the telephone number given in the job advert is in operation (you can do this by making a simple call to test that the telephone line exists and when you call you can ask questions about the job on offer). When you call, if they immediately direct you to the fax line it is best to play it safe and avoid applying for this job. We ask that you please contact us atKhabza Career portal and we will investigate this recruiter
Check that the company is registered
At Khabza career Portal we always share job post the have company name with a logo. A simple Google search should assist in proving that this company is a legally registered company and you can even take contact number call HR department to verify if job post does exist . If they don't have a registered VAT number they are not obliged to trade in South Africa.
There must other way to apply not FAX only
Many a time; regardless of email listing, the company does not receive calls and only directs communication to a fax number for correspondence. BE AWARE!The company should not have a problem with you emailing your CV if they are a registered recruiter/ employer. If they only have a fax number and are not willing to receive your CV via email 9 out of 10 times this fax number is set-up for the solitary purpose of a con and they get about R30.00 for every document you send.
Never pay money to get Job
Remember, you should not exchange money early in the process, and most times not at all. You should only exchange your Curriculum Vitae and then wait for their correspondence for an interview or an assessment. Recognize that you have the right to ask questions about the job, its procedures and processes. Good companies don't ask money for training they will train you and take their money from your salary or otherwise
Why applying online is the best option
Khabza Career Portal is South Africa's fastest growing entry level job portal with scam free,

Khabza Career Portal ensures that recruiters/employers are legit

Khabza Career Portal invests time and effort to ensure that the job advertised on the website is legit, and therefore every advertised job opportunity that is legit has "verified"
Applying online costs you nothing just need your time
The most obvious reason you should apply online is because it will not cost you a cent and is paper-free. All that is required of you is to register with your email on Jobvine's website and begin searching as well as expect to be considered, as recruiters search for candidates on our website.