It's not obsolete to binge over a pair of shoes but if that footwear costs a million dollars, it surely turns heads. Whether it has stones encrusted on it or worn by fashionable athletes, these shoes always go a mile extra considering luxury foot wear. In fact, a lot of them tend to be very valuable to be worn.

Passion Diamond Shoe
$ 17 Million
These shoes are encrusted with diamonds and made from gold. These heels are ranked as the most expensive heels of the world that cost seventeen million dollars. The Passion Diamond shoe was created by a UAE based brand called Jada Dubai in partnership with Passion jewelers in the year 2018. This shoe costs the same as 23,448 pairs of Christian Louboutin's So Kate pumps.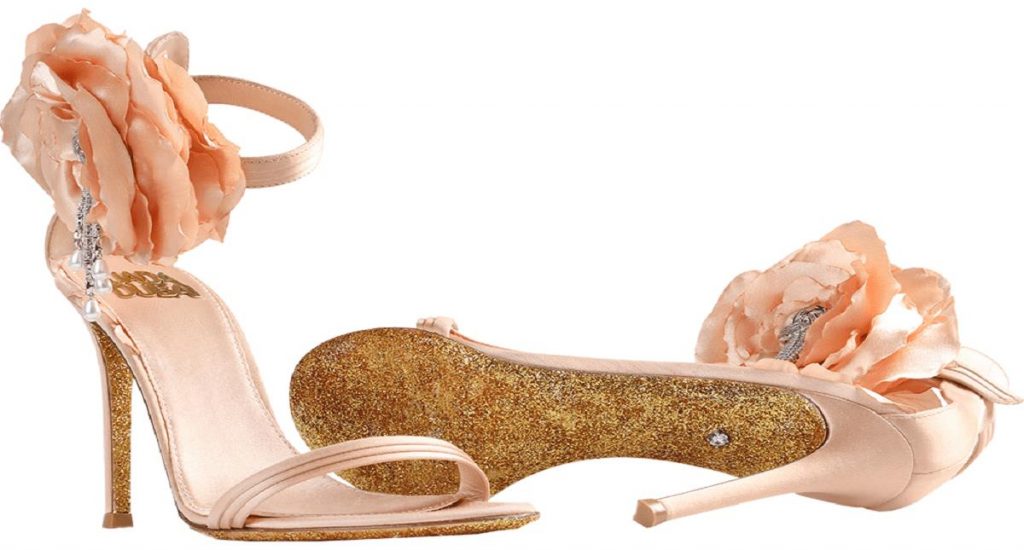 The shoes have a two fifteen carat diamonds on the top of the shoe and all of these diamonds are rare and flawless. This stiletto is a unique and extensive collection of bejeweled footwear. Moreover, the collection also consists of other shoes that cost $25,000. Passion Diamond Shoe was unveiled at Burj Al Arab, Dubai, which is the only seven-star hotel of the world. Although it is a pro type of 36 EU, the person who buys it gets to request a size of their own.

Debbie Wingham Heels
$15.1 million
Debbie Wingham, British designer revealed these stilettos in 2017. It was commissioned by a family that has not ever been named in Dubai, UAE for a birthday and it is also meant to resemble a cake. The collection was a collaboration with Chris Campbell, who is an artist based in Florida. These heels have multiple precious gems and three carat worth of pink diamonds and blue diamonds in one carat, which cost $120,00 alone.


In addition to this, there are four diamonds that are of three carats and 1000 pointer diamonds, which are set in a platinum frame. Moreover, the shoe also has a gold sole and zippers. It is also painted with gold on the leather. The stitching was done using an eighteen-karat gold thread and it also features a gold thread inlay. These shoes were also finished using a rose gold accent and an Iranian flower in leather at the middle of the shoe. These shoes that cost $15.1 million were a part of the most expensive collection by the designer. Wingham is also known for crafting dresses made out of diamonds and encrusted with rubies that cost the same. Other than that, she also owns a baking company called Couture to Cakes, which also makes diamond encrusted cakes for the clients.

Harry Winston Ruby Slippers
$3.01 million
These pair of heels that are ruby red in color and are covered with red sequins are way more opulent than they seem. Harry Winston's son Ronald Wilson wanted to pay a tribute to The Wizard of Oz in 1989. After two months had passed and the rubies were placed on the slippers. The House of Harry Winston debuted its own rendition of this very iconic shoe. This pair features 1,350 carats of rubies, and diamonds that are worth 50 carats. They are valued at $3.01 million.

Stuart Weitzman Rita Hayworth Heel
$3 million
Stuart Weitzman has many different million-dollar shoes, but the most expensive pair is the Rita Hayworth Heel, which costs three million dollars. This shoe depicts the ultimate glamour of Hollywood, which is also adorned with earrings that are made out of rubies, diamond and sapphires, worn by Rita Hayworth, the silver screen starlet. Sadly, these shoes are not for sale because they belong to Hayworth's daughter Princess Yasmin Aga Khan.

Jason of Beverly Hills x Tom Ford
$2 million
Tom Ford's diamond encrusted shoes were worn by Nick Cannon on America's Got Talent. You may recognize them in the 2014 season finale. These smoking hot slipper were custom made for the TV Host by Jason Beverly Hills, who is an LA based jeweler. The shoe has more than 14,000 round cut diamonds and it weighs 340 carats. The diamonds were placed in white gold during the Tom Ford sale. It took 2,000 hours to complete the shoe.
Later during the year, Cannon donated $2 million to the shoes. Moreover, these luxury loafers were under reviewed by the Guinness Book of World Records when it came to the title of the most expensive shoes of the world, but they only take a fist position on the list.