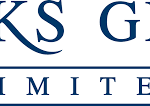 Website Clicks Group – Vacancies / Careers
How To Apply For Jobs At Clicks Online
HR Administrator II (Resourcing)
Clicks – Woodstock, Cape Town, Western Cape
Closing date  5th  September 2022
Purpose
To provide a professional resourcing service through an agreed SLA in order to deliver talent that meets current business needs and to provide efficient administrative support and coordination to the Resourcing team and the business.
Requirements
3-year Degree / Diploma
Desirable: HR / Psychology / Business / Commercial Specialisation
2 years administrative experience preferably in recruitment or an HR environment
1 year recruitment experience (accountable for end-to-end processes)
Skills & Competencies
Relevant labour legislation
Filing and record keeping
eRecruitment systems
Background screening validation
Invoicing
Reporting skills in Excel
Computer skills (Excel, Word, PowerPoint)
 Delivery and customer service orientated
Planning & Organising skills
Communication skills (verbal and written)
Time Management skills
Attention to detail
Problem solving
Self-driven
Strong interpersonal skills and a sense of professionalism
Responsibilities
To administer a professional resourcing process that is fair, consistent and in line with company policies, processes and relevant labour legislation to meet business needs within the agreed SLA.
To effectively screen and select applicants according to the job, competency and cultural fit requirements of the position and organisation.
To act as a brand ambassador and to communicate the employee value proposition through all day-to-day activities and interactions with internal and external stakeholders in a manner that attracts talent and demonstrates an accurate representation of the organisation's employer brand, culture and values.
To assist the Group in its transformation agenda through sourcing and shortlisting to the EE Plan.
Candidate management and tracking of candidate information through an electronic candidate management system in a timely manner that ensures a professional candidate experience whilst building an up to date and relevant in-house talent database across all job functions.
To administer and coordinate resourcing activities for the team, including but not limited to, advertising vacancies, shortlisting applicants, setting up interviews, conducting background screening checks, sending out regret letters, maintaining the database, conducting research for the recruitment team, coordination of psychometric assessments and graduate career fairs.
To ensure superior, professional and value-add customer service through all interactions with internal and external stakeholders, including the timely and effective resolution of all resourcing queries, both in writing and verbally.
To plan, organise and attend recruitment events, including liaising with schools, tertiary institutions, careers services, etc., managing bookings, extending invites to selected candidates, arranging venues, scheduling interview panels and assisting in the screening of candidates.
To accurately and timeously file and keep record of all resourcing documentation and accurately track resourcing activities for management reporting.
Additional Information
Delivering Results and Meeting Customer Expectations
Following Instructions and Procedures
Planning and Organising
Coping with Pressures and Setbacks
Achieving Personal Work Goals and Objectives
Relating and Networking
Working with People