As business enterprises recover from the pandemic, many IT leaders have accelerated adopting and applying emerging technologies to stimulate innovation. The urgent requirement is to find issues before they cause a severe breakdown. With effective managed services, you can protect data and desktops, improve security, carry devices, and disaster retrieval to safeguard your most important resource.
Let's dive deep into this blog to explore managed IT services and how they are becoming the cornerstone of success for South African enterprises in an ever-competitive global market.
A Brief Definition of Managed IT Services?
Managed IT services offer a range of remote and hybrid IT solutions, from on-call support to continuous 24/7 coverage of IT operations. Businesses can leverage managed IT solutions to reduce the workload of their in-house IT teams or to bridge gaps in IT expertise and tasks. These services are available for both private cloud storage and on-premises IT environments. ITSM services cover many areas, including network management, data backup, data recovery, software updates, cybersecurity, and helpdesk support. With Think Tank Software Solutions located in South Africa, you can empower your business to simplify and automate your IT processes while developing highly customized digital user experiences for all your staff members and clients.
Why ITSM Gaining Popularity?
IT Service Management (ITSM) is gaining popularity for several reasons: business needs, driven by the evolving landscape of technology, and customer expectations.
Here are some key factors contributing to the growing popularity of ITSM South Africa:
Dependence on Technology
Within the contemporary digital landscape, enterprises of all magnitudes depend entirely on technology to operate efficiently and effectively. As technology becomes more crucial to business operations, the need for managing IT services in an organized and structured manner becomes paramount. IT Service Management (ITSM) furnishes a structured framework for the administration and dispensation of IT services in harmony with the objectives of the business.
Increasing Intricacy of IT Landscapes
Due to the integration of various technologies, platforms, and systems, the IT environment's complexity is steadily rising in South Africa. Navigating this intricacy necessitates implementing uniform procedures and methodologies to guarantee the consistent provision of services, effective handling of incidents, resolution of issues, and management of changes. IT Service Management (ITSM) presents these standardized procedures as a solution.
Customer-Centric Approach
Modern customers and users expect smooth and effective IT services. ITSM emphasizes providing services that align with customer requirements and anticipations, ultimately resulting in elevated levels of contentment. Through the adoption of ITSM methodologies practices, organizations can upgrade the customer experience and build strong relationships.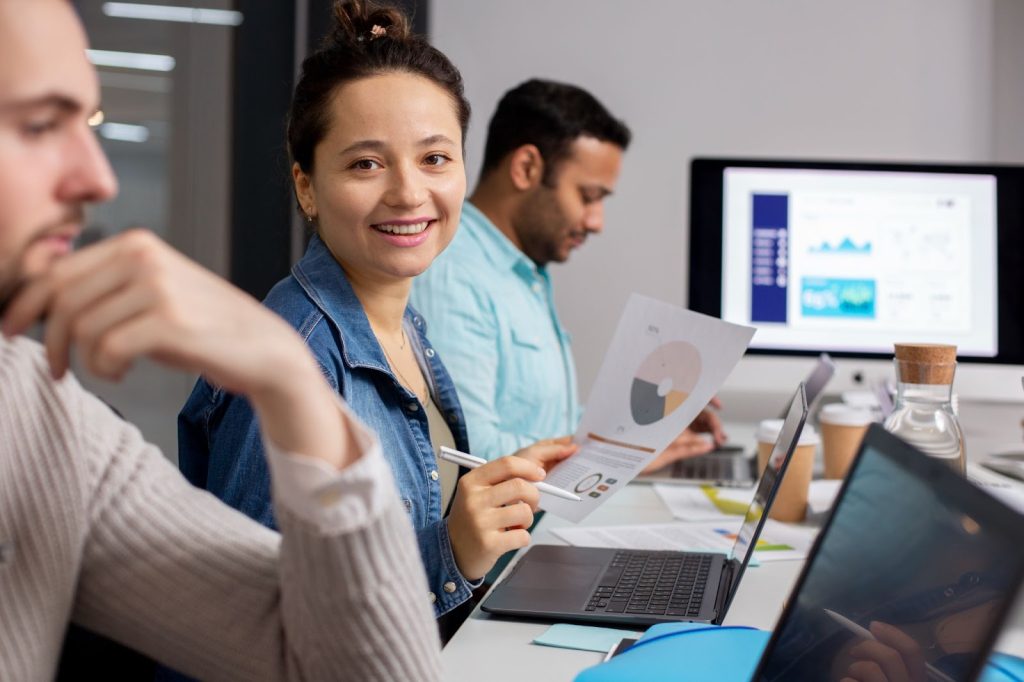 Promoting Business Agility and Flexibility
ITSM methodologies, such as ITIL (Information Technology Infrastructure Library), highlight the importance of adaptability and flexibility. As businesses need to respond quickly to changing marketing conditions, ITSM services enable organizations to implement changes in a controlled manner, minimizing risk and disruptions.
Security and Risk Management
Security and risk management have become crucial due to the increasing frequency of cyber threats. Within IT Service Management (ITSM), methodologies exist to evaluate, alleviate, and oversee risks associated with IT services, thereby bolstering the overall security stance of an organization.
Conclusion
South African enterprises leverage Managed IT Services to drive innovation, secure operations, and enhance efficiency. As technology dependency grows and IT landscapes become more intricate, IT Service Management (ITSM) becomes a vital tool. With its customer-centric focus, adaptability, and security measures, ITSM proves essential for sustaining business success in a competitive global market. By embracing Managed IT Services, enterprises can position themselves at the forefront of this transformative journey.