Local retailer, Game, is attempting to increase sales and customer loyalty before Black Friday and the holiday shopping season. 
Buy-Now-Pay-Later at Game Stores Nationwide
Game customers can now use the "Buy Now, Pay Later" (BNPL) feature of PayJustNow to pay for in-store purchases. With BNPL, customers can pay for their purchases over three months without interest or fees and still receive the goods immediately.
Consumers in South Africa are quickly adopting this payment method, as evidenced by the fact that the local BNPL provider PayJustNow saw a 260% increase in transactions and 137,000 new customers in just the first half of 2022. According to Andrew Stein, vice president of Game, the agreement between Game and PayJustNow will enable customers to use BNPL in all 108 stores starting November 14. This is a great opportunity as many are looking at Game offers, especially for the upcoming Black Friday promotion. Game is looking to increase its customer reach through this new payment method and the many sales and deals it offers.
In a challenging economic climate like we are facing, consumers seek the best products at the best prices. Still, they value exceptional experiences that make it as simple as possible for them to complete their purchases, Stein reiterated. "While we have seen the effects of BNPL on e-commerce, most purchases still happen in-store, so it only makes sense to provide our customers with as many payment options as possible."
Who can use BPNL?
BNPL was established to prevent further increases in consumer debt. Contrary to popular belief, BNPL is utilised by consumers of all income levels. Consumers who are financially stable use BNPL to increase their purchasing power, with many viewing it as a payment method that gives them options and increases their likelihood of shopping in stores that accept it. Craig Newborn, CEO of PayJustNow, said customers use BNPL for a variety of purposes. "Many do so because they want to manage their money more responsibly."
The fact that users must pay off one product before they can buy another shows that the model rewards good financial behaviour. Additionally, as users make purchases, their credit profiles improve without revolving credit.
Newborn also explained that 52% of all transacting customers across PayJustNow's retailer base have signed up before making a purchase, proving that BNPL is increasing consumer purchasing power and assisting retailers in attracting new clients.
Game Black Friday Promo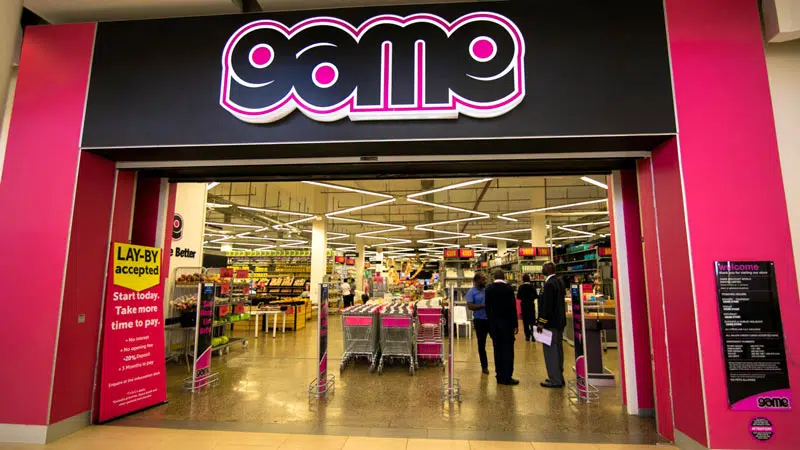 After two years in a row of Black Friday sales lasting the entire month due to the COVID-19 pandemic, Game is switching back to a one-day-only Black Friday sale. Since consumer shopping patterns are gradually returning to normal, Game will open most of its stores nationwide from midnight to 8 p.m. on November 25. This will give their customers more time to take advantage of deals.
"We now know that the South African consumer is prepared to resume one-day sales after the success of our first Halfway Day sale in July. This is an important day for our business and customers, who are searching for the best deals on Black Friday and have made Game the most Googled retailer in South Africa for the past three years," said Stein.