Black Friday is the Friday following Thanksgiving Day in the United States, and has become synonymous with special offers and promotional prices from retailers.
Checkers Black Friday deals
Black Friday has arrived at Checkers for the first time in South Africa. Here are some of the deals available at Checkers today.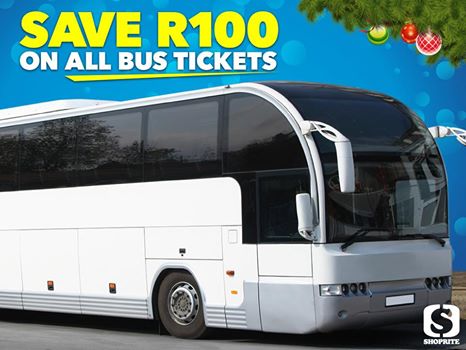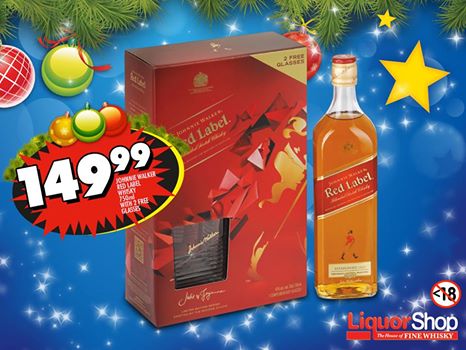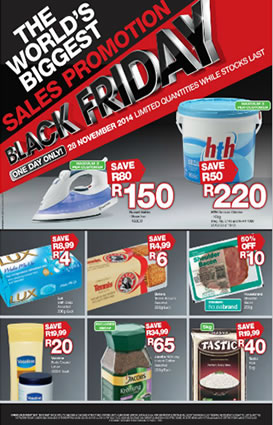 Kalahari
Kalahari is offering many aggressive Black Friday deals

Dion Wired
Dion Wired slashed the price of many technology products as part of its Black Friday promotion.

OneDayOnly
OneDayOnly is offering big discounts on a wide range of gadgets and other goods on Black Friday.

HiFi Corp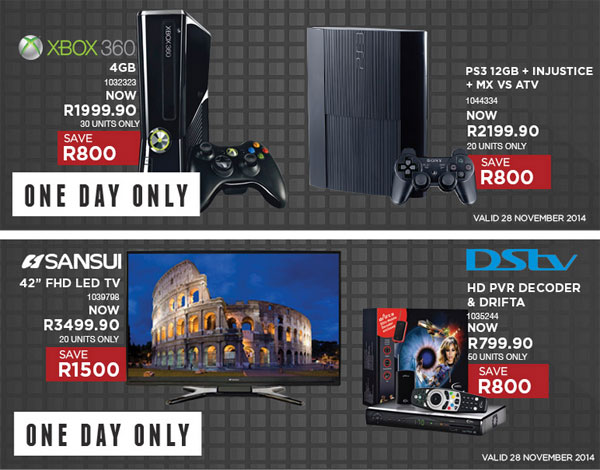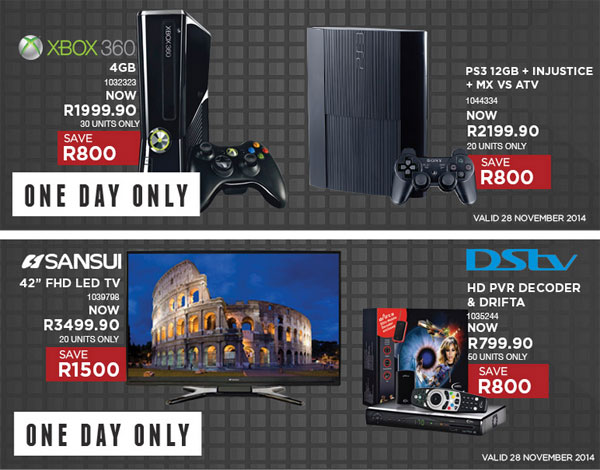 HiFi Corp has various Black Friday specials, including televisions, cameras, DStv decoders and more.