The Minister of Defence Nosiviwe Mapisa-Nqakula has announced that the South African National Defence Force (Sandf) will be deployed to Alexandra to deal with the xenophobic attacks.
The army has been seen arriving this afternoon. It's understood the soldiers will conduct a walkabout from 6pm.
She says if we allow the attacks to continue, it will soon affect schools and hospitals.
"Those people are vulnerable. We are not here to take over the job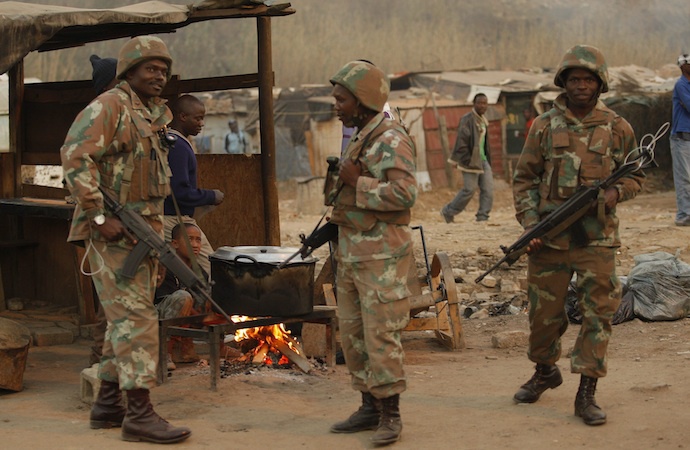 of police," Mapisa-Nqakula said.
Mapisa-Nqakula says government has made the decision to bring in the army into Alexandra to take "back the authority "of the state.
She says the Sandf soldiers will, however, not replace the police but work together to end the violence.
Government said they were informed that last night another foreign national couple was attacked by locals in Alexandra.
The defence minister says it's only a small group of people who are plotting these attacks trying to discredit the country.
Government won't say how many troops will be deployed.
The decision to deploy the army will be tabled in Parliament within seven days.