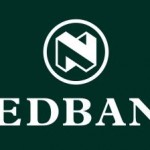 Website Nedbank – Vacancies / Careers
How To Apply For Jobs At Nedbank
Company : Nedbank
Location: Johannesburg, South Africa
Closing date: Not Specified
To learn ; grow and develop skills and competencies; while gathering experience in the various businesses during the one year contract period.
Responsibilities:
Completed tasks within agreed timelines.
Ensure delivery tasks are met by delivering assigned work accurately; consistently and within agreed timelines .
Ensure all work meets standards for quality; quantity and turnaround times by taking accountability of tasks and activities assigned.
Contribute to the efficiency of the department/business by being cost aware.
Comply with relevant policies; procedures and standards by growing knowledge and understanding of business area assigned to.
Demonstrate effective self management through completion of assigned tasks and activities.
Continuously improve work tasks through the application of knowledge and experience gained.
Deliver assignments and tasks as per the agreed programme where applicable (Kuyhasa and Letsema).
Contribute to team work by meeting team targets and objectives under supervision.
Identify work obstacles and complete work to plan by following through on tasks and by providing feedback and updates to team leader/ supervisor.
Contribute to the improvement of way of working by identifying and making suggestions on possible improvement.
Contribute to a culture conducive to the achievement of transformation goals by participating in Nedbank Culture building initiatives (e.g. staff surveys etc.).
Participate and support corporate social responsibility initiatives for the achievement of business strategy (e.g. training/awareness on digital forensic examination to external parties on pro bono basis).
Requirements:
Matric / Grade 12 / National Senior Certificate
Diploma OR Degree in IT