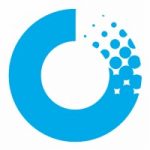 Mobile Workforce Management Solutions, Mileage Capture Technology, Vehicle Reimbursement Solutions, Fleet Personal Use Management Solutions, Driver Safety Solutions, Route Planning & Optimization, and Expense Management Solution
Motus Group – Durban, KwaZulu-Natal
Closing date 5th September 2022
Purpose
The purpose of the position is to support the paint shop and to ensure that quality repairs are carried out in the shortest possible timeframes.
Requirements
Relevant experience
Grade 12 Minimum Requirement
Valid, unendorsed Code 8 driver's license
An excellent command of the English language is essential, both verbal and written
Skills & Competencies
Good interpersonal skills to support.
Self-motivated.
Honest, trustworthy and highly responsible.
Neat and presentable.
Must be able to handle pressure and exhibit good time management skills, demonstrating a sense of urgency and commitment.
A team player.
Responsibilities
Preparing vehicles for primer
Application of primer and prepare the vehicle for painting
Masking of vehicles
To form an integral part of the quality chain and report any problems to the foreman before the vehicle moves into the next area
Additional Information
We are committed to Employment Equity when recruiting internally and externally.
It is company policy to promote from within wherever possible. Therefore, please be aware that internal candidates will be considered first before reviewing external applicants, provided that this supports achievement of our Employment Equity goals.