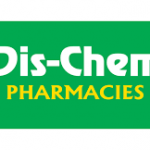 How To Apply For Jobs At Dis-chem Pharmacies
Closing Date 16 September 2022
Job Description
Have you recently completed your Matric Qualification and are not sure What's Next? If you enjoy interacting with different people on a daily basis and you are the type of person who has to stay busy, Dis-Chem has the answer!  A Retail Learnership available in our Johannesburg region will enable hard-working individuals with a passion for retail to build a solid career and future.
Minimum Requirements:
Essential:
Matric or Grade 12 Qualification (Mathematics Lit 50%+ and English 50%+
Passionate about retail/customer service
Willing and able to work retail hours
Job Specifications:
Define the core concepts of the wholesale and retail environment
Interact with customers
Conduct stock takes
Maintain a safe and secure wholesale and retail environment
Mark merchandise and maintain displays according to Dis-Chem standards
Process payment at a Point of Sales (POS)
Record transactions
Implement promotional activities according to business needs
Resolve customer queries / complaints
Competencies:
Essential:
Knowledge of retail environment
English – Read, write and speak well
Have good customer service and time management skills.
Be trustworthy and honest
Basic Financial Skills
Work with a range of patterns and functions and solve problems
Special conditions of employment:
Be able and willing to work retail and flexi hours.
South African citizen
MIE, clear criminal and credit
Driver's license and own reliable transport
Remuneration and benefits:
ONLY SUCCESSFUL APPLICANTS WILL BE CONTACTED. IF YOU HAVEN`T BEEN CONTACTED WITHIN A MONTH AFTER THE CLOSING DATE CONSIDER YOUR APPLICATION AS UNSUCCESSFUL.
Dis-Chem Pharmacies is an equal opportunity employer. Dis-Chem's approved Employment Equity Plan and Targets will be considered as part of the recruitment process aligned to Dis-Chem's Employment Equity & Transformation Strategy. Dis-Chem actively supports the recruitment of People with Disabilities.