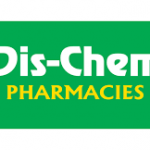 How To Apply For Jobs At Dis-chem Pharmacies
Company : Dis-Chem Pharmacies
Location : South Africa
Closing date: 11 August 2023
Dis-Chem Pharmacies has an opportunity available for a Nail Technician learner for various store in their Centurion Region to Learn about various nail treatments that Dis-Chem has to offer and contribute towards professional customer liaison when performing these treatments.
Responsibilities:
Adhere to Dis-Chem policies and procedures when dealing with customers.
Report customer compliments and complaints to management.
Market Dis-Chem offerings to new and existing customers on a daily basis.
Provide customers with an excellent and memorable salon experience.
Conduct monthly promotions in conjunction with management.
Attend training to stay informed and educated regarding new products, treatment and/or service techniques.
New customers should complete customer cards and after every treatment and/ or service.
Complete and submit accurate daily/weekly customer surveys.
Adhere to Dis-Chem treatment and service payment procedures.
Adhere to Dis-Chem merchandising procedures.
Maintain stock on hand according to Dis-Chem procedures.
Report short, damage and expired stock to management.
Requirements:
Grade 12 / Matric or Senior Certificate
Skills and Competencies:
Creative and innovative thinking .
Learning Ability, Multi -tasking
Numerical reasoning
Strong command of the English language
Be a team player, have good customer relations, client service, social awareness.
Target driven and self-motivated
Attention to detail , accuracy and focus on quality.
Knowledge of nail treatment
Timeous attendance .
Trustworthy and honest
Be deadline and target driven
How to Apply
Location: Centurion, Gauteng
Apply Online for the Nail Technician Learnership Programme
---
Location: Johannesburg South, Gauteng
Apply Online for the Nail Technician Learnership Programme
---
Location: Midrand, Gauteng
Apply Online for the Nail Technician Learnership Programme
---
Location: Pretoria, Gauteng
Apply Online for the Nail Technician Learnership Programme
---
Location: Wonderboom Pretoria, Gauteng
Apply Online for the Nail Technician Learnership Programme
---
Location: Benoni, Gauteng
Apply Online for the Nail Technician Learnership Programme
---
Location: Krugersdorp, Gauteng