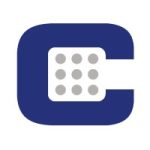 Premium Broadband and Enterprise-grade Licensed Fixed Wireless Access (FWA) connectivity for businesses.
Midrand, Johannesburg
Internship
Full Time
Yes
EE/AA
Young Professional in Training: Picker/Packer
Introduction
We have an Internship Opportunity for a Warehousing: Picker/Packer in our Telecommunications Industry.
The suitable candidate will be reporting into the Receiving and Floor Supervisor.
You would need to adhere to the warehouse motto of "a place for everything, and everything in its place"
Duties & Responsibilities
Critical Outputs:
Locate product in the warehouse using location forms
Pull products from shelves and ensure that they are not damaged
Place orders on pallets for shipping purposes
Load and unload shipments and place shipments in receiving area
Complete necessary paperwork
Pack item kits in accordance to specifications provided by procurement & warehouse manager
Ensure the accuracy of each order
Ensure a clean working area at all times
Refer to pick reports for work orders
Ensure that electronic products are tested and they are in proper working order
Label items with stock codes & take part in stock counting
Track and maintain inventory for all items in warehouse
Document every action on paper and in a predefined database
Seal all pulled orders in shrinking plastic to ensure safety
Perform stocking duties and ensure restocking of each product pulled from the inventory
Desired Experience & Qualification
Qualifications and Experience:
Grade 12
A Qualification in Logistics or any equivalent qualification
1 year + working experience in the Warehousing Department.
Package & Remuneration
R6500
Apply Here: https://comsol.co.za/careers or https://Young-Professional-in-Training-Picker-Packer-Midrand -Johannesburg-Comsol-Pty-Ltd
Comsol Networks (Pty) Ltd