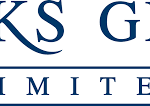 Website Clicks Group – Vacancies / Careers
How To Apply For Jobs At Clicks Online
RDC Clerk
Clicks – Montague Gardens, Cape Town, Western Cape
Full-Time | Administration
Closing date yi 28 ka May 2022
PURPOSE
Clicks is on the hunt for a talented RDC Clerk to effectively support the Montague Gardens Distribution Centre achieve/exceed Departmental targets whilst minimising damages to stores, accurate recording of paperwork and assets.
REQUIREMENTS
Matric
1 Year Administration experience
1 Year experience within distribution centre/logistics
Customer relations
Experience on warehouse management systems.
SKILLS & COMPETENCIES
Microsoft Office suite
Understanding of Logistics environment
Good organising skills
Communication (Written and Verbal)
Attention to detail
Computer literacy
Basic Numeric Skills
Delivering results and meeting customers' expectations
Relating and networking
Persuading and Influencing
Planning and Organising
Adhering to Principles and Values
Deciding and initiating Action
Applying expertise and Technology
Writing and Reporting
RESPONSIBILITIES
To ensure that the MGDC performs to the business's set KPI's and targets
To ensure your role/functions are carried out in support of the business's goals and objectives
To manage your subordinates and area of responsibility to ensure that MGDC operates a profitable operation
To accurately manage those people assigned to you and to manage your costs in your area
To adhere to statutory health and safety requirements, housekeeping standards and all other internal policies to ensure compliance
To ensure KPI boards and are maintained and accurate
To ensure the accurate recording and submission of reports and paperwork as required by your line manager
ADDITIONAL INFORMATION
We look for customer-obsessed people with a "can do" attitude, that are professional and passion about their Careers.
Clicks Groups employee value proposition focuses on people, passion and opportunities.
We care about and contribute to the well-being of people, the environment and communities, while the group's growth strategy provides our people with unlimited opportunities.
We endeavour to provide feedback to all candidates whenever possible, however, if you don't hear from us in 2 weeks, please consider your application unsuccessful.
All positions will be filled in accordance with our Employment Equity.
For more Career opportunities visit our Career Site https://careers.clicksgroup.co.za
For the optimum experience whilst searching for your next role on our Careers site, please use Google Chrome.