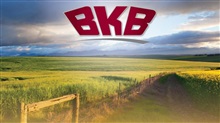 About BKB – Vacancies / Careers
BKB is a significant player within the agricultural industry in South Africa and is reputed to be a preferred employer with a staff complement of 3,823 employees, of which 1,408 are permanent and 2,415 are seasonal and learners. BKB prides itself as a high performing organisation that puts its people first. We have sophisticated, best practice processes that act as enablers to all of our people, empowering each individual to grow within the organization.
We believe that our focus on employee training and satisfaction will allow us to continue to attract and retain a high quality workforce, reduce employee turnover, improve our customer satisfaction and increase the efficiency of our business. Through our on-going training programs, human resources policies and employee wellness practises, we have increased employee satisfaction and contained employee turnover. We have been voted for three consecutive years the best company to work for in the agriculture sector by Deloitte's survey of South African employers.
Jobs at BKB – Vacancies / Careers