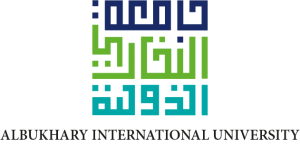 About Albukhary International University
Albukhary International University (AIU) is a private nonprofit education institution, a fully residential campus with state-of-the-art facilities. It provides conducive living and learning environment for self-discovery, nurturing relationships and building understanding on global issues. At AIU, students are exposed to holistic educational approach through combined academic and social engagement programme which is carried out throughout the study period.
Designed and constructed on 45 acres (18 hectares) site, the AIU campus is located near the city of Alor Setar, the capital of the State of Kedah in the north of Malaysia. The inspiring architectural splendour of the University campus is one that mirrors the centres of learning of yesteryears. Although several are even reminiscent of classical Muslim architecture during the golden age of learning then, the beauty of AIU lies not just in its rich and beautiful architecture but also-and very importantly-in the diverse enrollment of students from over 40 nationalities. Through its vision, mission and core values, AIU is committed to ensuring human dignity in line with the concept of  "Inspiring Minds" as the core ethos and tagline of the University.
Jobs at Albukhary International University