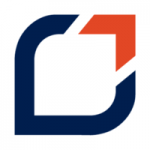 Physical Asset Management Consulting, Physical Asset Management Business Processes, Physical Asset Management Tools, Physical Asset Management, Asset Care Centre, Enterprise Asset Management System, Condition Monitoring, Facilities Management, IIoT Digitisation
Pragma – Bellville, Cape Town, Western Cape
Closing date yi 11 ka September 2022
Purpose
Showcase your supervisory and stock control skills and help us maintain service delivery excellence.
Requirements
Matric
Stock control experience
Supervisory experience
Skills & Competencies
Strong admin skills
Excellent timekeeping
Responsibilities
Daily cleaning of own area of responsibility
Responsible for meeting room setups
Daily task set out and cleaning inspections
Distribution of courier parcels
Stock control and replenishment of various types of consumables for area of responsibility
Administration relating to procurement
Filling in when cleaners on leave/training
Back up receptionist
Logging outages on smartphone onto Onkey
Additional Information
We are committed to Employment Equity when recruiting internally and externally.
It is company policy to promote from within wherever possible. Therefore, please be aware that internal candidates will be considered first before reviewing external applicants, provided that this supports achievement of our Employment Equity goals.