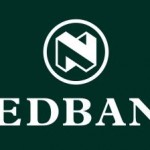 Website Nedbank – Vacancies / Careers
Finance, Retail, Marketing, Banking
Youth Employment Service (YES) – RBB Multiskilled Roles
Requisition details
REQ: 116821
Closing Date: 26 April 2022 at 12:30
Location
Gauteng:
Nedbank Lakeview Campus, Roodepoort
Nedbank 135 Rivonia Campus, Sandton
Nedbank Menlyn Maine Campus, Pretoria
KwaZulu-Natal
Nedbank Park Square Campus, Umhlanga
Nedbank Kingsmead Campus, Durban CBD
Western Cape
Nedbank V & A Waterfront, Cape Town
Clusters
RBB: Solution Innovation
RBB: Client Experience
RBB: Insights and Advisory
RBB: Client Value Management
RBB: Operations
Field
Youth Employment Service (YES) – RBB Multiskilled Roles
Period
12-month fixed-term contract
Purpose
The Youth Employment Service (YES) initiative is aimed at helping our youth get much-needed work experience. A leading participant in this initiative, Nedbank recognises the crucial role our youth plays in shaping the economy and the country. Six million young South Africans are unemployed and so unable to contribute to our economy, build incomes and invest.
Now is the time for each of us to say, 'Thuma mina' – 'Send me'.
To do our part, we are looking for individuals with a can-do attitude and who are hardworking and enthusiastic to join our initiative. We'll  give preference to applicants with no previous work experience, underrepresented groups and those who have not worked in the 12 months leading up to the date of application.
If you meet these and the other requirements below, we'd love to hear from you.
What you'll do
If your application is successful, you will have the opportunity to fulfil a range of roles across all clusters in Nedbank. In general your role will be to delight our existing and potential clients by providing an amazing service experience and reasons for them to make Nedbank their bank of choice for all their banking needs.
You will need to do the following:
Have a positive attitude in supporting and driving the Nedbank values (integrity, respect, accountability, people-centred and client-driven).
Help the team be effective by delivering on your duties.
Improve your own abilities and stay up to date with developments in the area you are assigned to, through input and feedback from management and colleagues.
Help manage knowledge and ensure continuity and team success by participating, contributing and sharing knowledge with the team.
Minimum requirements
You must be 18 to 29 years old
Minimum qualification
Matric (Grade 12 National Senior Certificate) with Mathematics as a subject
Preferred qualification
A diploma or degree in any one of the following:
Accounting or finance.
Business management.
Communication, marketing, public relations or journalism.
Criminal and forensic investigations.
Data analytics or data science.
Economics or ergonomics.
Engineering (any specialisation).
Law (LLB).
Human resources or industrial psychology.
IT or computer science.
Mathematics, statistics or actuarial science.
Political science.
Project-related fields.
Property-related fields.
Risk management.
Technical or professional skills
You can speak and write in English reasonably well.
You can have basic computer knowledge.
Apply Here: https://jobs.nedbank.co.za/job/National-Youth-Employment-Service-%28YES%29-RBB-Multiskilled-Roles
Nedbank Ltd