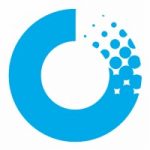 Mobile Workforce Management Solutions, Mileage Capture Technology, Vehicle Reimbursement Solutions, Fleet Personal Use Management Solutions, Driver Safety Solutions, Route Planning & Optimization, and Expense Management Solution
Driver
Motus Group – George, Western Cape
Closing date 8 September 2022
Purpose
To assist with all driving duties and also support with any other reasonable duties as required.
Requirements
A minimum of Grade 12
Clear criminal record
Valid, unendorsed Driver's License and PDP; able to competently and legitimately drive.
Track record of responsible use of a company motor vehicle.
Skills & Competencies
Must have good communication skills in English and language commonly spoken in the area (speak & write).
Customer and team orientation; meeting customer expectations
Planning
Must have excellent verbal communication skill
Following instructions and procedures.
Professional; friendly and polite
Adaptable
A team player
Someone who sets the example for the brand in how they conduct themselves at all times.
Calm under pressure but displays a sense of urgency.
Responsibilities
Collect all vehicles from : other branches, customers, outside suppliers
Deliver vehicles to outside suppliers, other branches, customers and any other destination required
Check delivery vehicles for damage, defects, missing parts, spare wheel and spanners and report to the Manager
Check vehicles for defects and ensure that they are locked
Check vehicle for damages and general road worthy conditions
Do all other reasonable duties required by department
Report all accidents and traffic offences to the Manager immediately
Work overtime when required
Take vehicles to roadworthy
Assist customers when in the showroom floor
Help customers to find vehicles when collecting vehicles
Additional Information
We are committed to Employment Equity when recruiting internally and externally.
It is company policy to promote from within wherever possible. Therefore, please be aware that internal candidates will be considered first before reviewing external applicants, provided that this supports achievement of our Employment Equity goals.