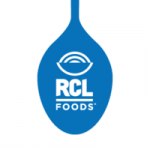 Website RCL FOODS – Vacancies / Careers
Consumer Goods, Sugar, Milling, Logistics, Marketing , Sales, Retail, Specialty Foods, FMCG, Grocery, Food Solutions, Animal Feed, Beverages
Senior Vaccinator
RCL Foods – Manderston, Pietermaritzburg, KwaZulu-Natal
Full-Time | Agriculture
Closing date yi 27 ka May 2022
PURPOSE
The KZN Agriculture Breeder team is on the hunt for a Senior Vaccinator to join the Consumer division with a direct report to the Vaccination Foreman.
REQUIREMENTS
Grade 12.
Relevant qualification in Agricultural diploma or degree would be an advantage.
Code 10 driver's license would be an advantage.
Minimum of 3 years relevant poultry experience.
Minimum of 3 years management experience with IR would be an advantage. Staff Supervisory and leadership experience.
SKILLS & COMPETENCIES
Ability to work shift work/ standby/overtime.
Willing to live on site.
Strong people management skills.
Attention to detail.
Passion for animals.
Proactive.
Good analytical skills.
Willing to work a continuous operation.
RESPONSIBILITIES
Preparation of auto vaccinator and related equipment prior to vaccination to ensure timeous start-up.
Preparation of scales, working area prior to grading/vaccination to ensure timeous commencement.
Bird transfer, co –ordinate and monitor staff, liaises with the parent stock breeding farm manager to ensure that there are no time delays in the process.
Monitoring bird welfare during the grading/vaccination process to conform to KFC standards of welfare.
Maintaining biosecurity procedures by staff member while on site.
Monitoring the administration of the correct vaccines in the correct quantities as prescribed by the program and the VCM to eliminate waste and to contain the cold chain for vaccines.
Maintaining of auto vaccinators, hand applicators, scales and beak-trimming equipment to ensure faultless operation and no time delays.
Cleaning and disinfection of equipment at the end of the shift to ensure the best bio-security standards.
Movement of equipment to the next site to ensure smooth operation and no time delays.
Ensure highest level/standards of keeping an accurate stock level of PPE.
Ensure people entering and exiting transit showers adhere to the strictest levels of bio-security and other rules.
Keep grounds and surrounding area always neat and tidy.
Reporting of equipment failures in the chicken houses to Farm Manager and Maintenance.
Physically able to work.
Basic numeracy and literacy.
Willingness to work overtime.
Vaccination farm experience and Poultry experience would be an added advantage.
A self-starter.
Team player.
Proactive. Attention to detail.
ADDITIONAL INFORMATION
We are committed to Employment Equity when recruiting internally and externally.
It is company policy to promote from within wherever possible.
Therefore, please be aware that internal candidates will be considered first before reviewing external applicants, provided that this supports achievement of our Employment Equity goals.